Secondary Education Certification
Major
Certification
Through diverse instructional strategies, dual certifications, and international internship opportunities, the Secondary Education Certification program offers a degree that prepares teachers to meet the learning needs of all children, and is also highly marketable to potential employers.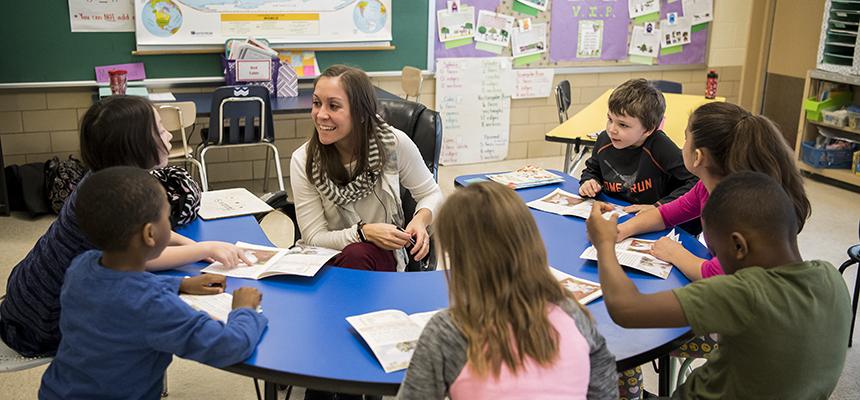 Program Locations
Secondary Education Subject Areas
Art
Biology
Business
Chemistry
Computer Studies
English
ESOL
History
Mathematics
World Languages (French, Spanish)
Physics
Social Studies
Faculty
What to Expect Studying at Notre Dame of Maryland University
With award-winning teacher certification programs nationally recognized by the National Council for Accreditation of Teacher Education, you can expect to benefit from small class sizes, expert faculty, and practical field experiences.
Internship Opportunities
Internship placements are in professional development school environments through collaborative arrangements between Notre Dame and area school systems.
Education Careers
Graduates of NDMU are highly recruited for employment; we partner with local school systems to help our students navigate the hiring process.
See Our Award-Winning Teachers
For many, this first step in teaching leads to an entire career as a classroom teacher; for others it becomes a springboard for other education-related opportunities:
Master Teacher
Counselor
Media Specialist
Reading Specialist
Math Specialist
STEM Specialist
Curriculum Specialist
School-Based Administrator
Professional Development Coordinator