Table of Contents
Making Virtual Connections
125th Anniversary
Class Notes
Upcoming Events
University News
Giving
In Memoriam
Volunteer Opportunities
Stay Connected to NDMU
---
Making Virtual Connections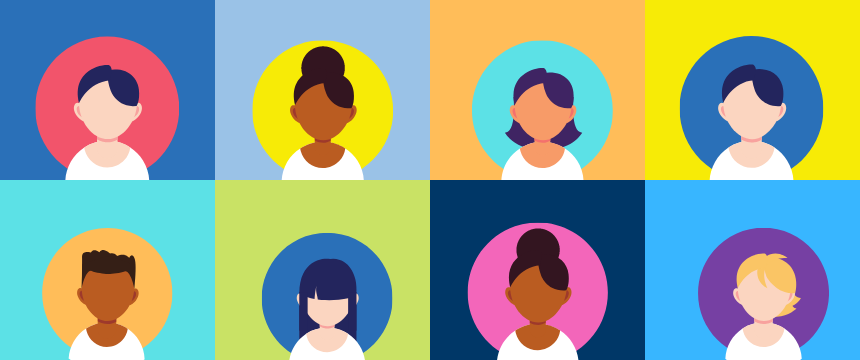 The Office of Alumnae and Alumni Relations has created a virtual suite of resources for all of your myriad needs at this time. You can visit our Virtual Programming and Resources page on the NDMU website to find information on several topics.
In addition to initiatives to connect remotely with fellow alums, this collection of resources includes helpful tips from several members of the campus community addressing different areas of interest.
Would you like to support current students (either financially or with words of encouragement) during this difficult time? You will find instructions on how to help on this site. Perhaps your concerns are more personal? Within this suite of resources, we have included guidance to help you continue on your career path, continue to grow in faith, and even ways to help your children succeed at home now that face-to-face learning has been suspended.
Whatever your needs at this time, NDMU will strive to deliver services and information to aid you as we share this journey together.
---
125th Anniversary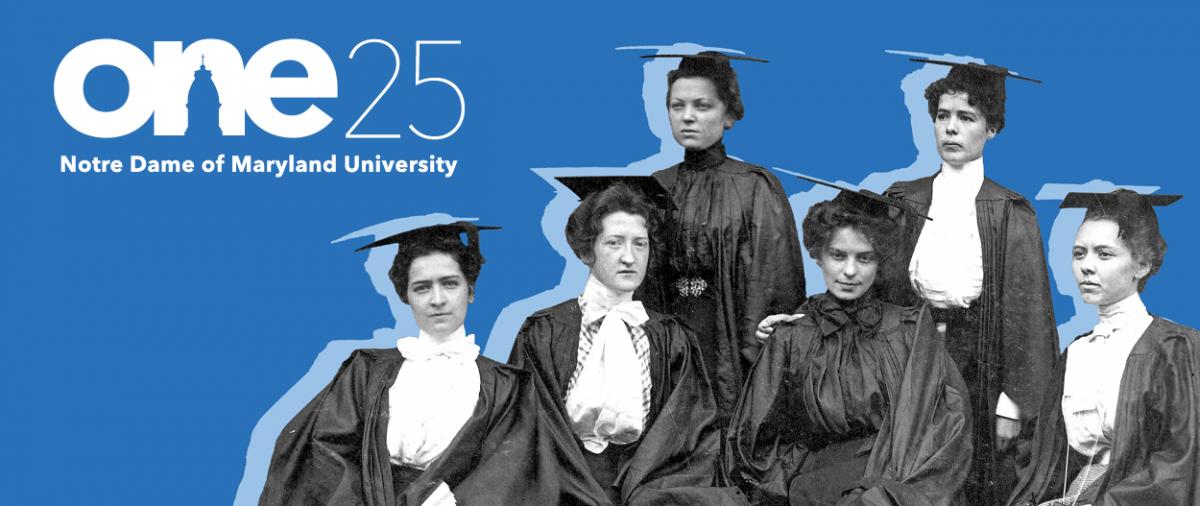 The 125th anniversary website is live! Thank you for being a part of Notre Dame's rich history, supporting the mission of the founding School Sisters of Notre Dame.
Although the spread of COVID-19 has resulted in the cancellation of some face-to-face gatherings, there are still many ways to celebrate NDMU virtually! During the next several months, you continue to have the opportunity to:
With our new suite of online resources, including Gab with Gators, you will also be able to connect with alums in innovative and exciting ways!
---
Class Notes
Jessica M. Murphy '96 was named Employee of the Year in 2019 for her company, a national staffing company where she sources and manages workers onsite in Fredericksburg, VA. Additionally, she loved attending the 125th Anniversary party held at the CASE Headquarters in Washington, DC.
Jessica also wanted to acknowledge her parents, Thomas and Pura Murphy, who were active in the NDMU community and loved engaging with prospective and current students as members of the Parents' Advisory Committee from 1992 to 1996. Jessica's mother recently passed away in January 2020, while her father passed in November 2013. They are both deeply missed.
Would you like to share a special update? Did you get married this year? Welcome a new family member? Make a career change? Any and all of these updates are invited! High-resolution photos are emphatically encouraged, too. Please send your update to ndmalum@ndm.edu.
---
Upcoming Events
In anticipation of NDMU's first-ever Virtual Reunion, the Office of Alumnae and Alumni Relations has created three opportunities to practice your Zoom skills before the big day! Join us on the following dates for a pre-Reunion, low-risk Zoom practice session where you will be able to acclimate yourself to this new virtual environment:
Thursday, August 27 at 9:00 a.m.
Thursday, September 3 at 3:00 p.m.
Thursday, September 24 at 6:00 p.m.
Email Aliza Ross at aross@ndm.edu for the login details.
On July 28, the Women's Leadership Institute of Baltimore (WLIB) hosted another session in its new virtual series on women and finances. Co-led by President and CEO of Jemma Financial Services, Bonnie Stein, this session explored the differences between IPOs and strategies for long-term wealth creation. For information on upcoming sessions in this series, check out the Events page on the NDMU website or email Maricka Oglesby at moglesby@ndm.edu.
Athletics: On July 21, President Yam announced that the CSAC Board of Directors had made the decision to suspend the fall 2020 athletic season due to safety and health concerns related to COVID-19. NDMU Athletics will continue to engage our student athletes through safe programming throughout the fall semester.
Weekly Mass: There will be no masses in Marikle Chapel until further notice. However, there are several ways to worship from home! Sr. Mary Kerber, Associate Vice President for Mission and Ministry, recommends the app myParish, which has a number of prayer resources and links to live-streamed masses.
Another resource is EWTN Global Catholic Network, the largest religious network in the world. You can watch the Mass every day at 8:00 a.m. on TV or streaming live here. Missed the live stream? Get today's daily readings and homily at this link.
The Mass can also be heard via EWTN's radio affiliates, on SIRIUS/XM Channel #130, online at this link, and live on EWTN's Facebook page at 8 a.m. ET here.
Click here to quickly discover the channel on which to find EWTN on your local cable or satellite provider, and here to find the television schedule.
---
University News
2020 Celebration Day
On Saturday, July 18, several members of the NDMU community joined together for a special celebration for the Class of 2020. Organized and led by Catherine Subrizi '11, Senior Communications Manager, this historic event saw faculty, staff, and friends gather on campus for a socially-distanced drive-through ceremony in which graduates of the Class of 2020 received their diplomas from President Marylou Yam.
As the graduates wove their way around campus, they encountered faculty, staff, and alumnae volunteers who clapped enthusiastically, danced on the sidewalks, and held decorated posters cheering on each student. Given the need to postpone May's graduation ceremony, we are glad to have been able to acknowledge all of our students' hard work and accomplishments in this unique way.
For those who would like to send well wishes and congratulations to the Class of 2020, the Office of University Communications has set up a virtual message board to celebrate the class. Let the newest alums know how proud of them you are!
NDMU's Fall Semester
On August 10, President Marylou Yam sent a message to alumnae and alumni communicating plans for the fall semester. That message, in full, follows:
Dear Alumnae and Alumni,
Keeping our community safe and healthy has always been our top priority as the University has navigated through this global pandemic. As you know, for months now, our staff and faculty steering committee has been developing plans for a safe student return. Despite the comprehensive and solid plan, the Board decided to transition to all-remote learning with some in-person exceptions for Fall 2020. The safety and health of our students, faculty and staff has caused us to make this tough, but important decision. The last several weeks have proven to show COVID-19 is still spreading. Locally and in some areas in our nation, we have even seen a rise in positive cases.
This Fall, nursing and pharmacy courses will be conducted in person following strict safety precautions. In addition, we are also allowing for some students to reside on campus.
The pandemic has made unusual demands on us and has reshaped our sense of normal. Now more than ever we will rely on each other as we work as a team to navigate through this trying period. We have numerous assets including our strong mission-driven commitment, faith and relationships to manage effectively during these challenging times.
I thank all the faculty and staff for their tireless efforts and for working diligently in creating the return to campus plan, NDMU Together. These strong and vetted safety efforts will support the return to campus in Spring 2021. As we have in the past, we will meet these challenging times together and with the Notre Dame and SSND spirit of trusting and daring.
We are ready to continue to share virtual experiences together like Virtual Reunion this October 7-11, and other regular offerings from our Office of Alumnae and Alumni Relations. New initiatives continue to be developed and launched.
I look forward to a dynamic and engaging semester as we stand #NDMUtogether, supporting our students and each other.
Sincerely,
Marylou Yam
President
Virtual Reunion 2020
In June 2020, the Office of Alumnae and Alumni Relations announced the first-ever Virtual Reunion, which will take place from October 7-11, 2020. Reunion will still include lots of fun and exciting opportunities for connection. Reunion is always for everyone. This year, in particular, we hope to see the many of you who live outside the state of Maryland and across the globe.
In preparation for this year's Virtual Reunion, there are several ways to participate leading up to the festivities!
Send in photos from your Notre Dame days for inclusion in a slideshow shared during Virtual Reunion! Photos received by by September 23 will be included.
Share the titles/artists of your favorite songs from your college days to add to a Virtual Reunion playlist! Songs received by September 23 will be included.
Get in touch with your classmates and encourage them to update their email address with the University!
Sign up to host a Class Night event!
Most importantly, don't forget to register for Virtual Reunion! (Register by Labor Day, September 7, to guarantee you will receive a Reunion Care Package prior to the event!)
More details about Virtual Reunion pre-activities, as well as notable dates, can be found on the Reunion website here. For more information about Virtual Reunion, you can peruse the full Reunion website or email ndmalum@ndm.edu.
---
Giving
As Notre Dame of Maryland University continues to respond to the impact of COVID-19, you may want to help current students, faculty, and staff. The support we give to one another and all those in our Notre Dame community is becoming more important every day. Our mission to provide our students with the resources they need to stay safe and reach their academic goals is stronger than ever. Contributing to the Notre Dame Fund allows the university to use your gift for the area of greatest need and gives us the flexibility to respond to the evolving situation. We thank you for your continued prayers, thoughtfulness, and generosity during these challenging times.
---
In Memoriam
Our alumnae and alumni community mourns the passing of the following graduates:
Cathy McNally Gill '65
Sue Ford Patrick '67
Jodie O'Reilly Marinelli '81
---
Volunteer Opportunities
Service in the Time of COVID-19
Feeling overwhelmed or scared in the face of the pandemic? Eager to help in some way, but not sure what you can do? Here are some ways to start:
Donate food online!
Several organizations are helping to provide necessary supplies for our most vulnerable neighbors. Here are two Baltimore-based organizations that could use your support:
Buy gift cards!
Many small businesses are taking a hit due to closures and self-isolation. Buying gift cards from these businesses can help their employees while still allowing you to maintain social distancing. You can use the cards at a later time or gift them to those in need or those still working in essential roles, such as doctors, nurses, grocers, etc.
Social distance and wear a mask!
Though some parts of the state are reopening, we must remember to maintain a safe distance between others when venturing outside of our homes. Keep six feet apart from others when possible, and don't forget to wear your mask!
---
Stay Connected to NDMU
Did you move? Change your email address? The alumnae and alumni office periodically distributes communications. Verify your information and send your mailing/email address to the Office of Alumnae and Alumni Relations or call 410-532-5201.
NDMU also has an active presence on Facebook and LinkedIn! It's a way to share information and connect instantly with fellow alumnae and alumni. Like and follow the pages for the most immediate updates!
Likewise, if you know someone who does not regularly receive notices from NDMU, please encourage them to update their contact information with the alumnae and alumni office.
---
This publication follows a bimonthly schedule. This issue covers news for July and August 2020. The next issue will cover September and October and will be available close to the start of October 2020.