Table of Contents
Alumnae and Alumni Adventures
Charles J. Busta III Business Forum
Upcoming Events
Spotlight
Class Notes
University News
Giving
In Memoriam
Volunteer Opportunities
SSND News
Stay Connected to NDMU
Alumnae and Alumni Adventures
A Pilgrimage to the Holy Land: June 12-23, 2019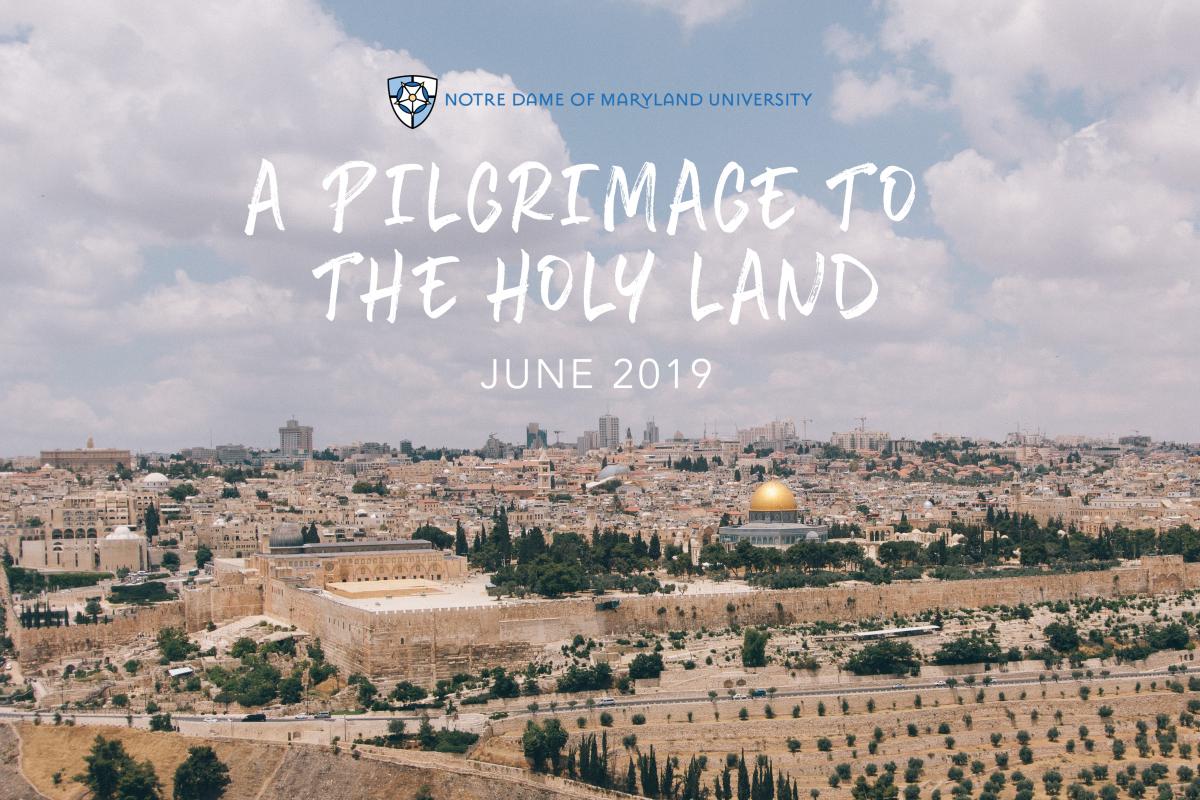 Notre Dame of Maryland University is proud to share news of our first adventure! This brand new opportunity provides a way to engage with NDMU, deepen our faith, and explore ancient history.
NDMU has partnered with Select International Tours and our chaplain, Fr. John McCloskey, to lead this unique pilgrimage. Together, we will explore the Holy Land and share time for reflection, learning, exploration and fun. This trip is designed for Notre Dame of Maryland University alumnae, alumni, family members and friends.
For more information, check out the website or view the brochure and itinerary, pricing, and sign up for the trip through Select International. Registration is due no later than Friday, Mar. 8.
---
Charles J. Busta III Business Forum
Tuesday, Mar. 5 at 6:00 p.m.
Formerly known as the Busta Lecture, the Busta Forum invites discussion around timely issues. Join us on Tuesday, Mar. 5 at 6 p.m. in Knott Auditorium for this year's forum:
Stories of Growth. Connections. Access. To succeed personally and professionally today, you need well-rounded skills. But how do you develop those skills? And what are they? Find out through discussions and shared stories with four outstanding women. The journey is just beginning.

A reception will follow the discussion.
Panelists
India Gary-Martin, CEO of Leadership for Life
Kate Bowers, Vice President of Public Relations Client Services at Weinberg Harris & Associates
Janese Murray, Vice President of Diversity and Inclusion, Exelon Corporation (Ret.)
Linda Singh, Major General of the Maryland Army National Guard
Registration is most appreciated. Registered guests will receive parking information via email prior to the event.
Questions? Contact the Office of Alumnae and Alumni Relations at 410-532-5201.
---
Upcoming Events
100 Nights Reception: Friday, Feb. 1, 5:30-6:30 p.m., Fourier Hall, 1st Floor
Giving Day: Tuesday, Feb. 12
Damozel submissions due: Tuesday, Feb. 19, NDMU's creative literary magazine is currently accepting poems, stories, essays, plays, original artwork and photography from undergrad students, graduate students, and alumnae and alumni. Email your submission as a PDF or word document. Please include a cover letter with your full name, email address, major and class year.
Screening of the documentary Charm City: Thursday, Feb. 28, 6:30-9:30 p.m., Knott Auditorium. A panel discussion will follow the screening.
Charles J. Busta III Business Forum: Tuesday, Mar. 5, 6 p.m., Knott Auditorium
Nancy Kreiter Student Research Day: Friday, Apr. 26. Students perform, exhibit original art, share poster and oral presentations on a broad variety of topics.
Commencement: Sunday, May 19, 10:30 a.m., Royal Farms Arena
Reunion 2019: Friday-Sunday, Sept. 6-8
Cheer on the Gators at upcoming Athletic Events!
Weekly Mass: Monday - Thursday at 12:05 p.m., Friday at 8 a.m. and Sunday at 8 a.m. Mass is celebrated in Marikle Chapel, on the second floor of Gibbons.
See the full calendar of NDMU events.
---
Spotlight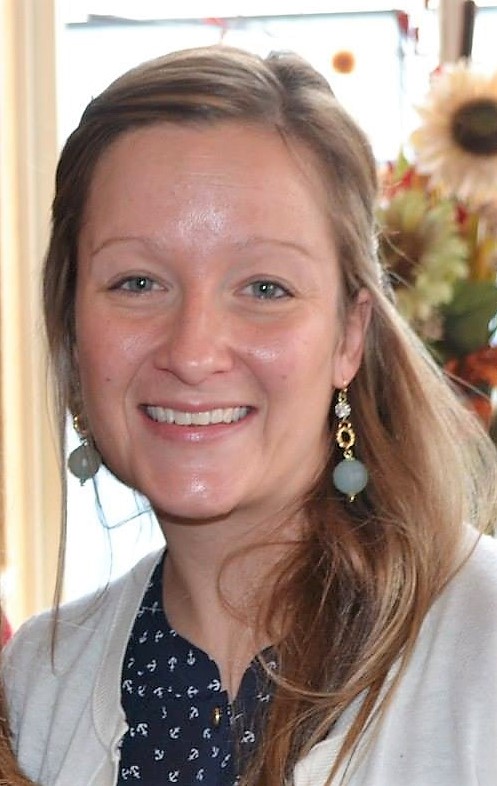 Erin is a familiar face at Notre Dame, holding roles as alumna, staff member, coach, and now, master's student. In her staff role, she is the Director of Stewardship and Annual Giving in the Office of Institutional Advancement.
What draws you to the Notre Dame community?
I arrived on campus as a freshman in 1998. The campus and community, from the moment I arrived for a recruiting visit, felt comfortable, unique and supportive. I realized later, when I returned as a staff member, that I may have taken those feelings for granted in undergrad. That support network is real. Everyone works together for the greater good.
Can you share a favorite Notre Dame memory?
One of my favorite memories as a student-athlete was a home soccer game where we played against Goucher, our cross-town rivals. Carla Overbeck from the U.S. Women's National Soccer Team flipped the coin at the beginning of the game and took part in an event on campus. Hosting a player like this was amazing!
As a staff member, I appreciate and enjoy the faculty and staff Christmas lunch. This lunch represents the campus' Catholic tradition. It is positive, joyful, warm and genuine fun. It is filled with appreciation for each other and the gifts we bring to the community. It is a collective bonding experience.
Who has inspired you and why?
The students inspire me. In my position in the athletics department I worked extensively with student-athletes. Current students are responsible for so much. They are capable, hardworking, financially responsible, are engaged in campus clubs and activities, and manage the academic demands of the University. I am impressed with how much they juggle, and some students don't even know how much they are really doing.
The students really motivate my work here. Students truly are at the helm of everything we do.
How do you like to spend your time outside of work?
I spend time with my family and young kids--who will only be little for so long! I'm a creative person; I love to draw and paint, especially with oil pastels. I really enjoy cooking in any capacity – small meals for my husband and I, something for the kids and larger meals while hosting. I was so excited to cook for my extended family over the holidays.
Is there any advice you would like to share with alumnae and alumni or current students?
Try to keep up your Notre Dame relationship, whatever that may be and stay involved as much as you can. NDMU still benefits from your support including attendance at Reunions and athletic events, upholding traditions, recommending your alma mater to prospective students, and more. For me, Notre Dame is home. Campus still smells and feels the same as it did when I was an undergrad. I feel like I'm paying it forward to help today's students thrive.
You are currently pursuing a master's degree at NDMU. What are you studying?
I am in the Leadership and Management program. It's my first time in a traditional classroom in sixteen years! I'm discovering an affinity for learning that I didn't have in undergrad. And I have a whole new appreciation for faculty now, too. Beyond the main classroom material, the improvements in my writing have been dramatic. Pursuing this degree has brought about more than these benefits. Between a full-time job and two kids, being in the classroom is my version of self-care.
---
Class Notes
Tiffany Clough '08, M'09 and Nikolai Busko are engaged! Nikolai proposed on New Year's Eve at the Inner Harbor in Baltimore, MD. The two will be wed on campus in August 2019.
Courtney Rollins Goldbeck '07 and her husband, Andrew, welcomed their second child. Sadie Jean Goldbeck was born November 27, 2018. She joins older brother Jack Steven.
Latanya Carter '08 graduated from the Women's College in 2008. Ten years later, life became interesting when all three of her children made her a grandmother for the first time - all at once. From left to right, meet Jordyn, Khalani, and Dominic who were born just a few weeks apart, 10/28, 11/04, and 12/09 respectively.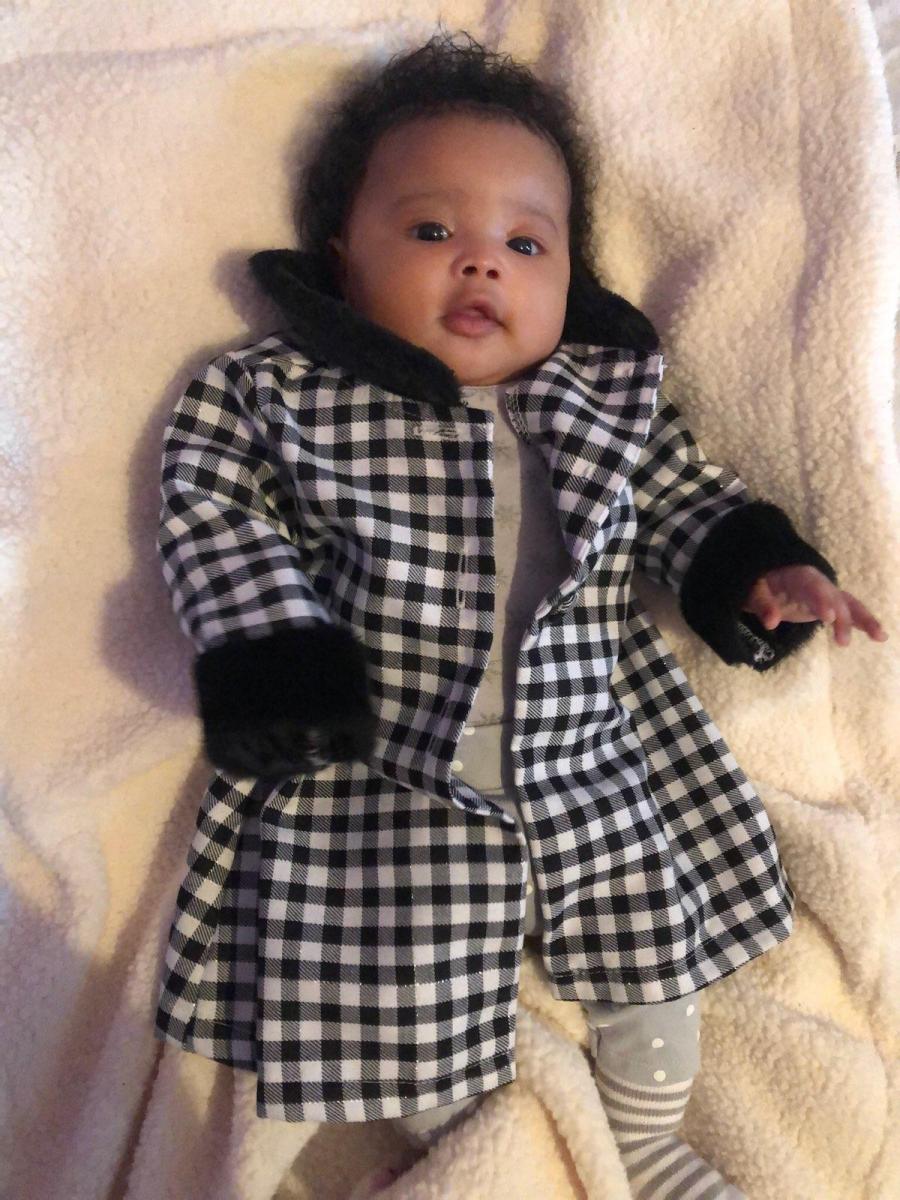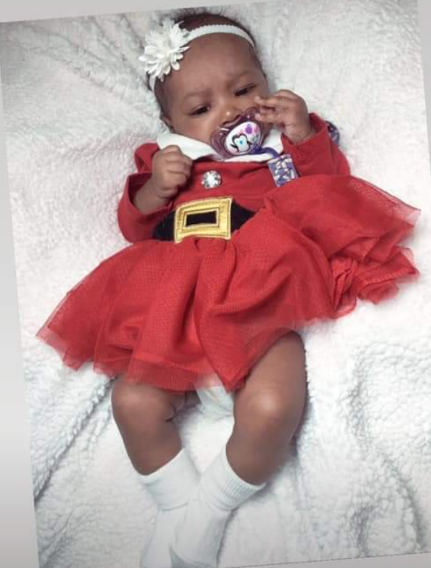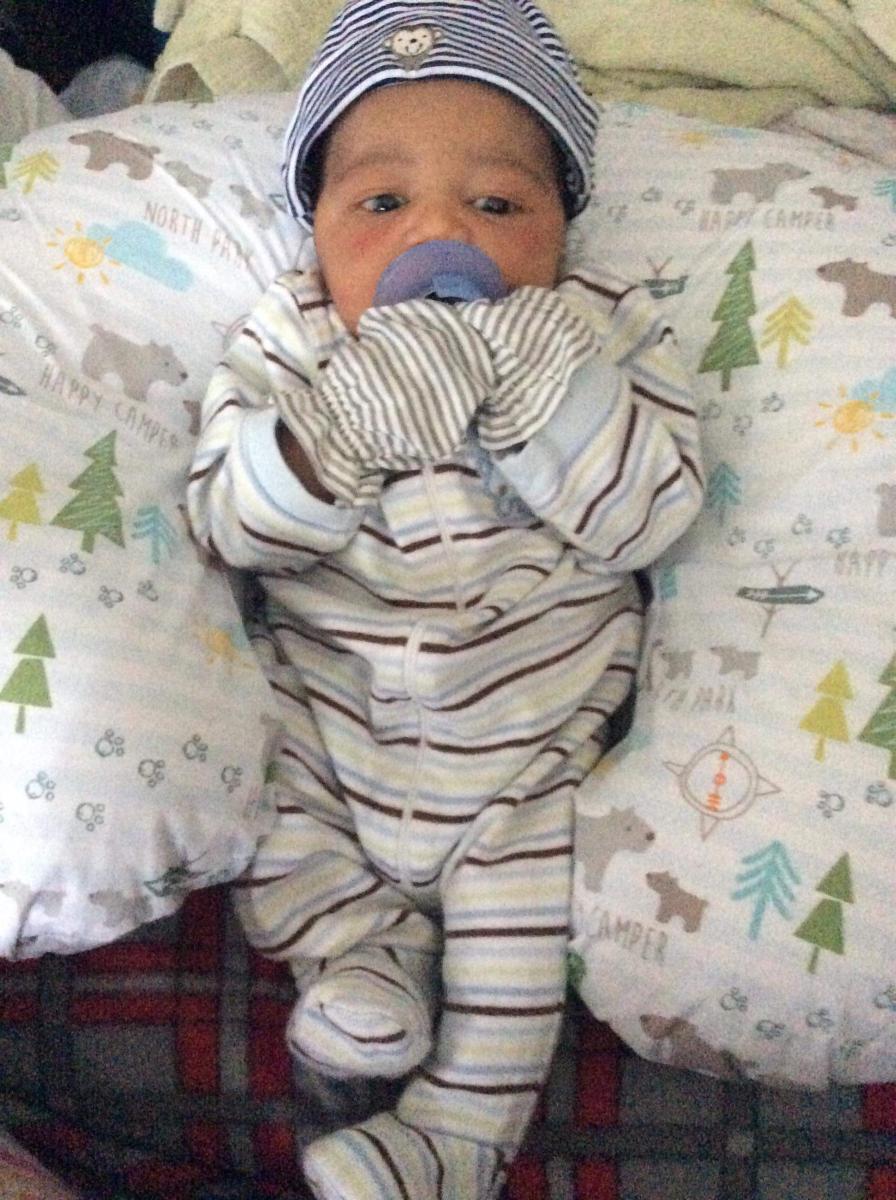 Have a life update to share? Want to announce a promotion or job change? Write a class note! Class notes are brief updates shared with the larger NDMU community. Email your note to ndmalum@ndm.edu.
---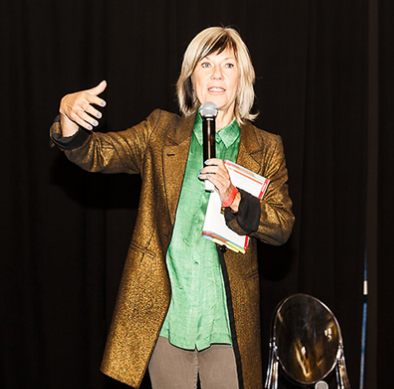 University News
Commencement Speaker Announced
Jude Kelly, British Commander of the Order of the British Empire (CBE), founder of the Women of the World (WOW) festivals and advocate for global gender equality will deliver Notre Dame of Maryland University's (NDMU) commencement address on Sunday, May 19. Learn more about Jude Kelly.
---
Giving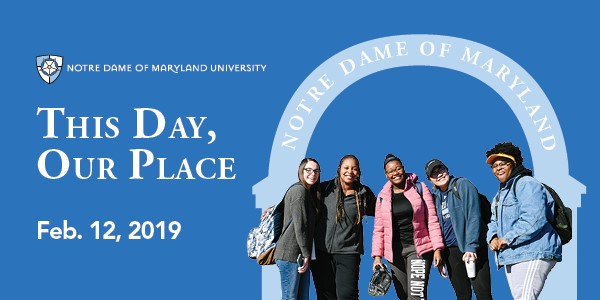 Join us for Notre Dame's second annual Giving Day on Feb. 12, 2019. On this day you have the opportunity, alongside the greater NDMU community, to enhance one (or more!) areas through your support—the School of Arts, Sciences, and Business, School of Education, School of Nursing, School of Pharmacy, Athletics and the Notre Dame Fund!
Learn more about Giving Day. Share your Notre Dame story and why you support your chosen area on social media using #ThisDayOurNDMU
Thank you for your continued support of Notre Dame.
---
In Memoriam
Mary Constance Baker, SSND '68
Joan Struzik Cerny '54
Patricia Chalfant '93, M'97
Gloria Medford George '48
Gloria Jimenez '58
Betty Wintz Klare '43
Cheryl DeToro Lanterna '70
Ruth Martindale '88
Rita Wojcik McCardell '82
Raine Russell Mullan '76
Assunda "Rusty" Nuth '83
Carol Pace '02
Katherine "Kitty" Shea Troxel '44
Patricia "Pat" Knott Smyth '51
Katherine "Kitty" Mathews Walker '46
---
Volunteer Opportunities
Reunion 2019 Planning Committee
Reunion 2019 will be held Sept. 6-8, and we are looking for volunteers from all classes, especially those in years ending in 4 and 9, to help plan next year's celebration. If you are interested in raising the bar for Reunion success, this committee welcomes you! The next meeting will be held on Saturday, Mar. 23 in Noyes Alumnae House.
We are looking for volunteers to collaborate on program planning, fundraising, class participation and attendance outreach. Contact Aliza Ross, Director of Alumnae and Alumni Relations, for more information.
NDMU in the Community
So What Else? Baltimore
So What Else? Baltimore is a nonprofit committed to serving the city through community engagement and youth outreach. It offers city youth a range of free enrichment activities such as vegan cooking with Farmer Nell of City Weeds, athletic camps taught by trained professionals, photography, film workshops and so much more! Volunteers can work with one of their weekly after-school enrichment programs, or various one-time special events throughout the year.
Alumnae and alumni interested in volunteering should call or email Jessica Cash, Administrative Director (443-538-0767).
CARES
CARES on York Road needs volunteers who can come regularly, two or more hours a week. The organization especially needs help in the food pantry on Saturday mornings, as well as Monday and Thursday evenings. Short term opportunities and helping out at special events are also welcome.
Alumnae and alumni interested in volunteering should contact Rachel V. Neill, Director of Community Services via email or phone, 410-532-7117.
Adelante Latina!
Adelante Latina! is the first after-school, college-bound program for Latina girls in Baltimore, and it needs volunteer tutors.
Where: Esperanza Center, 430 S. Broadway (corner of Eastern Ave).
When: Once a week on Tuesdays or Thursdays from 4:15-6:15 p.m. Starting in mid-September and continuing until early June 2019, with City Public School vacation breaks and snow days.
Goal: To improve English composition, reading comprehension and writing skills of high performing, low-income Baltimore City high school sophomores, juniors and seniors. Adelante Latina! is a 3-year, college prep program. Tutoring is one-on-one, preferably with the same student throughout the year and, hopefully, for all three years.
Tutor Qualifications: Excellent English language skills, tutoring skills, and the ability to get along with teenage girls. No knowledge of Spanish is required. Tutoring sessions are one-on-one or, at most, two students per tutor. Three of our 28 students have only been in this country for 2-3 years and would require a tutor with ESL teaching experience.
Time Commitments: Once a week, on Tuesdays or Thursdays, from 4:15-6:15 p.m.
Visit the website to learn more, call or email Leonor Blum, Professor Emerita, Notre Dame of Maryland University, (410-591-0547).
---
SSND News
The SSNDs are celebrating their 185th anniversary this year! To mark the occasion, the SSNDs of the Atlantic-Midwest Province have initiated a 185th anniversary/185 stories effort. All NDMU alums are invited to contribute stories about their favorite professor or provide a reflection on their NDMU/SSND education. Stories, reflections, and questions may be directed to Sheila Welton via email or phone, 410-377-7774.
---
How to stay connected to NDMU
Did you move? Change your email address? Just want to check to see if NDMU has your accurate information? The alumnae and alumni office periodically sends email and/or print mailings and wants to make sure these items are arriving (correct name, address, email, etc.). The best way to do that, is to have you verify your information. NDMU has updated to a new system and is no longer using MyNDM. To share an update, please contact the Office of Alumnae and Alumni Relations via email or phone: 410-532-5201.
NDMU also has an active presence on Facebook, Instagram and Twitter. It's a way to share information instantly and connect with fellow alumnae and alumni. Like and follow the pages for the most immediate updates!
Facebook
Instagram
Twitter
---
Tower Talk 2018-2019
This publication follows a bimonthly schedule. This issue covers news for January and February. The next issue will cover March and April and will be available close to the start of April 2019.