In 2017, the Alumnae and Alumni Community established the Alumnae and Alumni Engagement Award. The award is presented to a graduate celebrating a milestone Reunion year who has achieved long-standing and consistent support for Notre Dame of Maryland University. Support is measured through the sharing of time, talent, and/or resources.
2019 Award Winner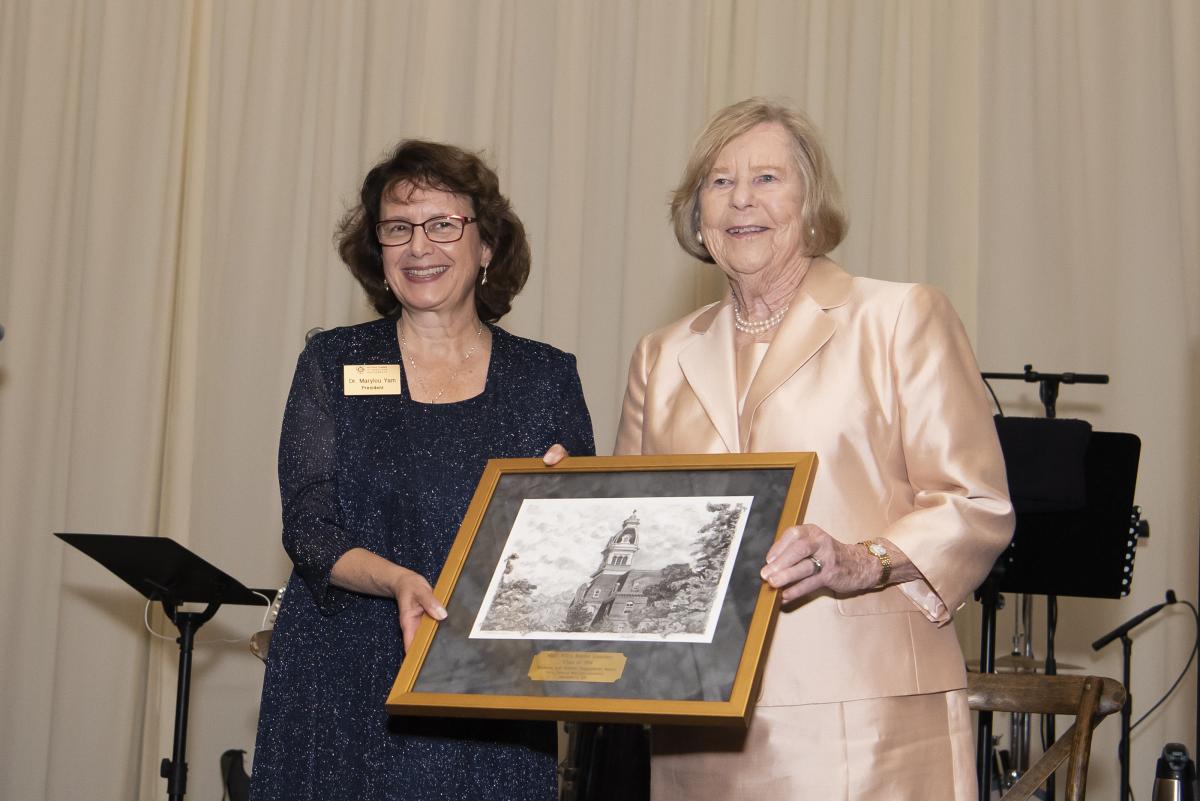 Mary Ellen Steiner Gunther is the embodiment of Notre Dame's mission. She has selflessly shared her time, talent, and resources with the Baltimore community, countless non-profits, Notre Dame of Maryland University and her large, loving family of eight children and nineteen grandchildren. We are all recipients of Mary Ellen's contagious energy and spirit.
A committed legacy family, Mary Ellen's sibling, Barbara Steiner Cupp '60, attended Notre Dame of Maryland, along with her two daughters, Fran Gunther Minges '81 and Mary Ann Gunther Osborn '85, as well as her daughter-in-law, Pat Bosse '81. All loyal, all faithful, and all answered the call of service to Notre Dame and the community.
Mary Ellen and her husband, Frank, received the President's Medal of Honor for their two decades of involvement in the transformation of St. Mary's Seminary and University and the formation of a continuing studies center there.
Mary Ellen has never faltered in responding to her alma mater. She has been significantly involved since 1955 through her work with the alumnae association, Board of Trustees and associates, legacy giving committee, campaign committees, and 25 years ago, was the co-chair of Notre Dame's centennial celebration.
In fact, every April and December for the last 17 years, Notre Dame graduates gather in Ocean City because of Mary Ellen's outreach. She graciously plans for alumnae/i from the surrounding area and beaches to join together to reconnect with each other and with Notre Dame.
In her own words, Mary Ellen says "giving back is how I was raised. Notre Dame gave me a gift of learning and inquiring. I will always be grateful." Mary Ellen's voluntarism and loyalty to Notre Dame stands as an example to us all.
Past Winners
| Year | Winner |
| --- | --- |
| 2017 | Amanda Idstein '97 |
| 2018 | Polly Behrens '98 |