Through diverse instructional strategies and dual certifications, NDMU teacher education programs offer a degree that prepares teachers to meet the learning needs of all children, and is also highly marketable to potential employers.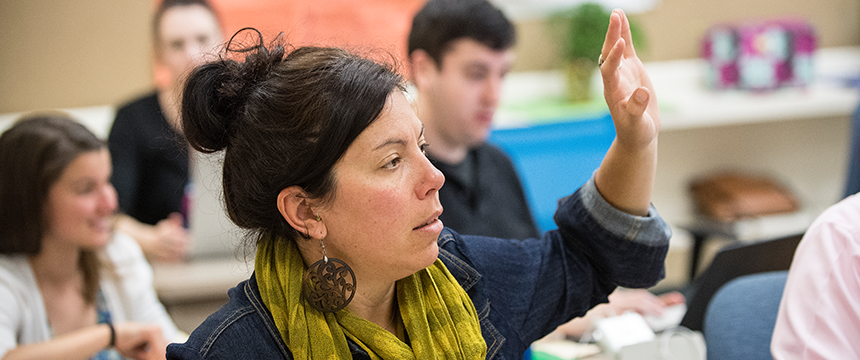 2+2 Program
Coming soon, NDMU will offer teacher certification programs at the College of Southern Maryland (CSM) – Leonardtown campus through a 2+2 program. Take your first two years at CSM to earn your Associate of Art in Teaching. Then, complete your final two years as an NDMU student to earn your bachelor's degree and initial teacher certification.
Programs Offered
B.A. in Elementary Education
B.A. in Early Childhood Education
Dual Certification in Special Education (grades 1-8 or 6-adult)
About NDMU School of Education
NDMU trains more new teachers than any other private school in the state, is a top producer of "Teachers of the Year" and is the second-largest provider of teachers for all public or private schools.
Our programs are approved by the Maryland State Department of Education (MSDE) for teaching certification and are nationally-accredited through NCATE.