March 27, 2019
World Renowned HIV/AIDS Virologist Dr. Robert Gallo to Serve as Guest Lecturer at NDMU
Every month Notre Dame's biology and chemistry departments welcome guest lecturers. From marine paleontology, to chemical and genetic antibodies, to a world renowned virologist, NDMU's students get amazing experiences. Dr. Robert Gallo who co-discovered HIV as the cause of AIDS and the creation of the HIV blood test is the latest of those lecturers that students will learn from. He will discuss the early days of the AIDS pandemic and the discovery of the HIV virus.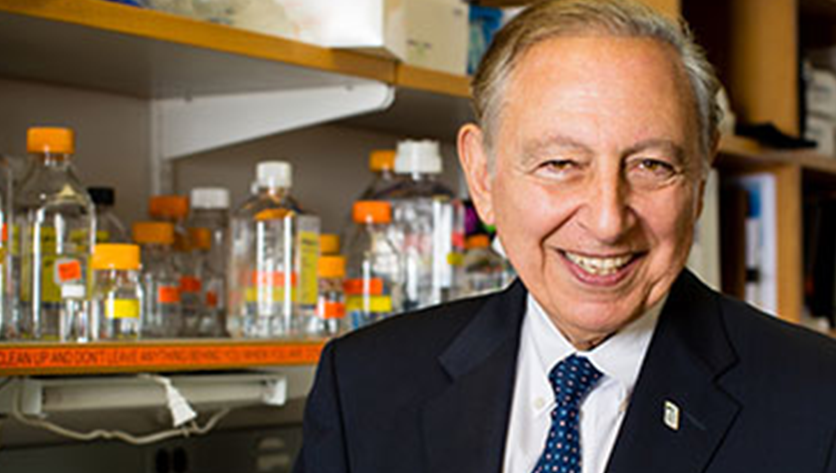 Notre Dame of Maryland University (NDMU) will welcome world renowned virologist Dr. Robert Gallo on Thursday, Mar. 28. Dr. Gallo, who is credited with co-discovering HIV as the cause of AIDS as well as helping develop the HIV blood test that allows health care workers to screen for the AIDS virus, will speak to students as part of an ongoing guest lecture series.
"Our hope is that our students will be inspired," says Dr. Kenneth Sossa, associate professor and chair of NDMU's biology department. "Dr. Gallo is a world renowned research scientist, a real trailblazer in the field of HIV/AIDS research."
He will discuss the early days of the AIDS pandemic and how scientists, including himself, dealt with treatment and research. For many students, this is an exciting opportunity.
"Dr.Gallo's visit is important because he's discussing a topic that is so known and has affected the lives of so many people," says pharmacy major Rose Sebastian '20. "For students, his visit is important because it could spark an interest to pursue HIV/AIDS research or a career in the scientific field."
For biology student Keira Mull '20 these guest lectures bring the classroom to life and help with future research. Mull, who spent the summer of 2018 in South Korea researching the effects of environmental DNA on freshwater fish says, "through these types of presentations, I am able to see the different caveats to research and the possible areas that my biology degree can take me. Additionally, it allows me to apply the material I learn in my courses to the real world."
Sebastian agrees, saying these lectures have helped her understand topics/discussion that have come up in her classes. "Whenever I'm reading notes for an upcoming class, there are some concepts that come up from guest lectures that I remember and am able to apply to the material I am learning. For example, a recent discussion of biofilms was something I could relate back to [my] microbiology class since we also learned about biofilms at that time."
Ultimately, Thursday's event is about getting our students excited and ready to learn says Dr. Sossa. "Bringing in guest lecturers provides our students with another perspective. Students get to learn and hear from the people they hope to work with one day and call their peers."
The guest lecture series is also an opportunity for students who may be undecided about their major to hear how various scientists are conducting research and helping their communities.
The lecture is open to all NDMU students, and will take place in the LND Library Auditorium at 12:15 p.m. on Thursday, Mar. 28.