August 21, 2020
NDMU Enters a Land-Lease Agreement for Development of Senior Living Complex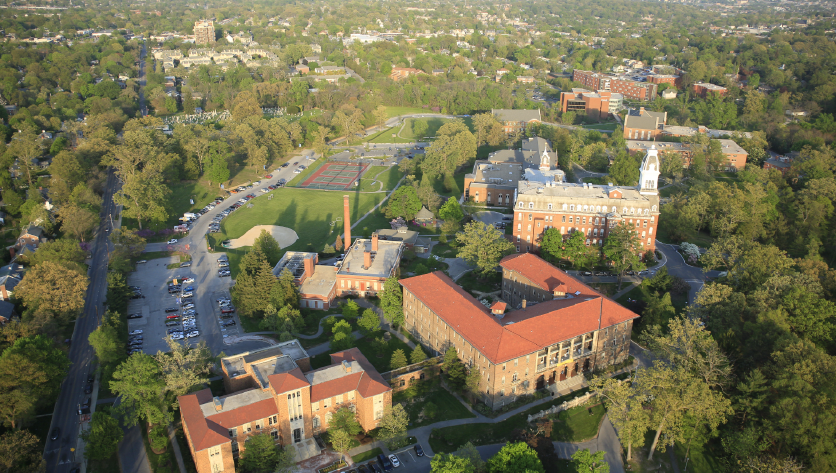 Baltimore, MD: Notre Dame of Maryland University (NDMU) has entered into an agreement with Brightview Senior Living Development (BSLD) to begin a feasibility phase for the development of the University's 201 Homeland Avenue property, the former location of the Knights of Columbus, and adjacent property. In 2017, NDMU purchased the 2-acre parcel of land that is located adjacent to the NDMU campus and St. Mary's Cemetery. Presently the University uses this property for overflow parking.
"Notre Dame is thrilled to work with an organization such as Brightview in their effort to provide a new and dynamic senior living community in Baltimore," says Marylou Yam, Ph.D., President of NDMU. "This a beneficial endeavor for the community and the University. Additionally, there may be opportunities for our students to engage in experiential learning and service-oriented programs."
Brightview has agreed to a long-term ground lease of 3.75-acres of property from NDMU to construct and maintain an independent and assisted living for seniors. Brightview is a privately held company that develops, owns and operates communities that provide hospitality services and care for seniors. They are dedicated to partnering with communities and neighborhoods in bringing together a well-rounded living and care-giving space for seniors.
"This long term partnership with Notre Dame of Maryland will be our first community in Baltimore City, and allow us to offer a unique living experience for seniors on the vibrant campus of Notre Dame of Maryland University", says Marilynn Duker, CEO of Brightview Senior Living. "We are excited about the opportunity to expand our ability to serve seniors here in Maryland and look forward to collaborating with the University as we continue planning this new community."
In evaluating this opportunity, it was important for NDMU and Brightview to secure an agreement that aligned with their respective missions, brought synergy, and allowed for additional opportunities for collaboration. In every project Brightview develops, they focus on the existing community with the goal of creating a space where community members can continue to live in the neighborhood and area they love as they enter and live their senior years.
BSLD and NDMU are looking forward to engaging with Baltimore City, the local community, and other stakeholders as they move forward with this project.