Leadership in Teaching: Digital Leadership (Post-Baccalaureate Certificate)
Certificate
The Leadership in Teaching: Digital Leadership Post-Baccalaureate Certificate program prepares connected educators to incorporate technology as a learning tool and increase STEM-readiness in a globally diverse society. Our program emphasizes leadership, digital age pedagogy, and management for a comprehensive education aimed at developing students' technology skills.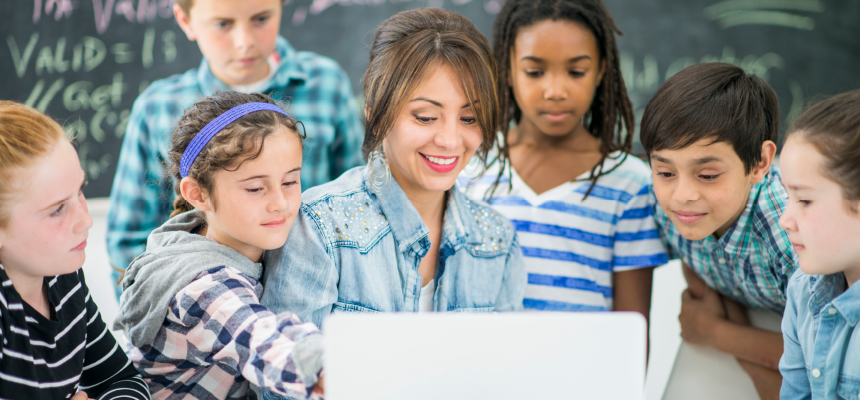 Program Locations
Stackable Credentials
Credits earned in the post-baccalaureate certificate program can roll seamlessly into the MA in Leadership in Teaching: Digital Technology Leadership.
Program Format
Classes are held at times convenient for working adults and run for 8-weeks so that the entire certificate program can be completed in three semesters.
Curriculum
Required Courses
EDU 665 - Digital Game-Based Learning and Design (3)
EDU XXX - Educational Leadership & Technology: Preparing School Administrators for the Digital Age (3)
EDU 608 - Teaching the Digital Generation in the Globalized Age (3)
EDU 614 - The Online Learning Environment: Design and Implementation (3)
Total Credits: 12
Outcomes
Upon completion of the certificate program, you will be able to demonstrate content knowledge, skills, and beliefs in the following:
Recognize the potential of technology and technology systems to support, enhance, and promote the use of research-based best practices in leading, teaching, learning, and assessment.
Evaluate technologies for learning and authentic assessment based on learning theories and research-based practices.
Evaluate and apply technologies in the design, development, and facilitation of learning experiences in face-to-face settings as well as digital and virtual learning environments.
Design and customize instruction to accommodate all learners, including those with exceptionalities.
Model and facilitate ethical use of digital tools to locate, analyze, evaluate, and use information resources to support data security, data privacy, and best practices in data-driven decision making.
Utilize classroom management skills to effectively engage students and maximize learning opportunities for all students.
What to Expect Studying at Notre Dame of Maryland University
With award-winning teacher certification programs nationally recognized by the National Council for Accreditation of Teacher Education, you can expect to benefit from small class sizes, expert faculty, and practical field experiences.
Flexible Class Schedules
Work with an advisor to develop a personalized program plan:
Courses offered in the evenings at times convenient for working adults.
Occasional courses available on Saturdays or online.
Education Careers
Notre Dame is one of the state's largest and most significant private providers of teacher education.