Instructional Leadership (Certificate of Advanced Study in Education)
Certificate
The Instructional Leadership Certificate of Advanced Study in Education (CASE) is a 30-credit program for experienced educators who have completed a master's degree. Through a curriculum designed to integrate theory and practice, educators acquire or enhance skills in leadership, curriculum and pedagogy to meet the needs of future educational leadership.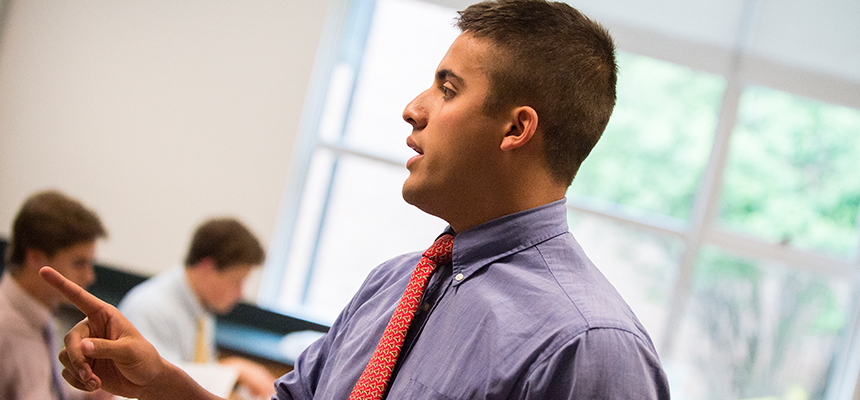 Program Locations
Choose an Area of Special Interest
Reading
Administration and Supervision
Special Education
Global and Multicultural Education
Curriculum Planning
TESOL
Historical, Philosophical, and Psychological Perspectives
Management
Technology
Marketing
Public Relations
Additional Study Options
The program of study can also be modified to obtain certifications in the following areas:
Faculty
Curriculum
This program consists of six courses and four electives. Electives may be taken in your area of special interest. You must maintain a B average to earn a CASE certificate.
Required Courses
Select six of the following courses:
EDU 624 - Dialects in American Schools (3)
EDU 665 - Digital Game Based Learning and Design (3) OR EDU 676 - Educational Applications of Multimedia (3)
EDU 674 - Global and International Perspectives in Education (3)
EDU 697 - Language and Intercultural Communication for Changing Populations (3)
EDU 698 - Linguistic and Cultural Diversity (3) -
EDU 722 - Education and Policy Analysis for Changing Schools (3)
EDU 747 - Learning, Language and the Brain (3)
EDU 760 - Legislative and Legal Decisions Affecting Changing School Populations (3)
EDU 772 - Changing School Population in Historical Perspective (3)
EDU 775 - Democracy and Education: Philosophical Perspectives (3)
Total Credits: 18
What to Expect Studying at Notre Dame of Maryland University
With award-winning teacher certification programs nationally recognized by the National Council for Accreditation of Teacher Education, you can expect to benefit from small class sizes, expert faculty, and practical field experiences.
Education Careers
Notre Dame is one of the state's largest and most significant private providers of teacher education.