Commitment to students, excellence, innovation and community! These are the core values of the School of Pharmacy at Notre Dame of Maryland University.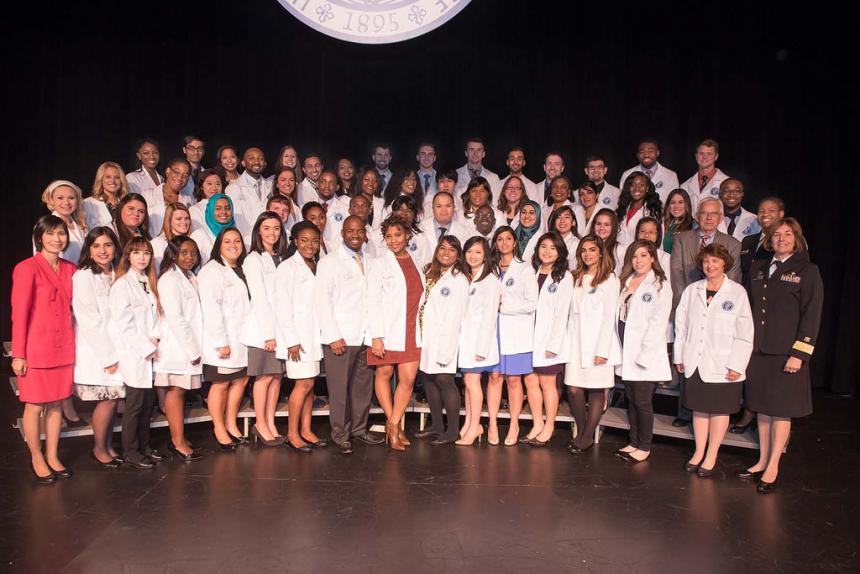 This is an exciting time for the pharmacy profession as the role of the pharmacist has evolved from a dispenser of medications to a provider of patient care services that not only ensure positive outcomes from the use of medications but also minimize the risks. As a new program, the School has the opportunity to incorporate the latest practice and educational philosophies into its curriculum.

The heart of the profession of pharmacy is the pharmacist's ability to care for patients. Students will participate in community outreach and service-learning activities to provide the care that is needed to improve the health of not only individual patients but also the community at large. Additionally, the integration of off-campus practice experiences throughout the program allows students to apply and see the relevance of what is taught in the classroom.

The faculty embraces a student-centered learning philosophy. As such, students are expected to be active participants in their own learning and the faculty is committed to maintaining high standards while working with students to achieve their full potential. The knowledge and skills that are taught—along with the attitudes and values that are nurtured in the program,—will enable students to enter practice as professionals in a variety of practice environments.

Our low student-to-faculty ratio supports the development of collaborative and supportive relationships between students and faculty that enhance the educational experience of students within the School. These relationships will endure as the faculty continues to provide guidance to graduates who seek their advice. In turn, our alumni will contribute their expertise, time and financial resources to support School initiatives to ensure a quality education for future generations.

In our commitment to excellence, the faculty will continually evaluate our program to provide a challenging, dynamic and quality curriculum for all students. We invite motivated students to join us on our journey as we prepare pharmacists who will provide compassionate and quality care to patients in an ever-changing and diverse society.
Anne Y.F. Lin, Pharm.D., FNAP