Renewal of Certification
Certification
We offer non-degree, graduate-level courses for your recertification.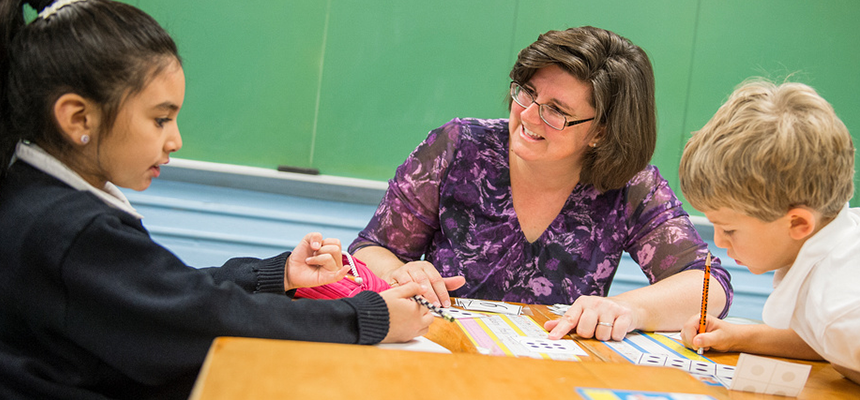 Program Locations
With just six semester hours of acceptable credit, you can earn your recertification.
What are Acceptable Credits?
Earned or taught at Notre Dame;
Related to a school assignment; and
Earned within five years immediately preceding the date on which your certificate was issued.
Faculty
What to Expect Studying at Notre Dame of Maryland University
With award-winning teacher certification programs nationally recognized by the National Council for Accreditation of Teacher Education, you can expect to benefit from small class sizes, expert faculty, and practical field experiences.
Flexible Class Schedules
Face-to-Face
Online
Hybrid
Education Careers
Notre Dame is one of the state's largest and most significant private providers of teacher education.