Administration and Supervision for Changing Populations
MA
The Master of Arts in Administration & Supervision for Changing Populations helps transform classroom teachers into school administration leaders with the ability to communicate, plan for and manage change in today's dynamic multicultural environment.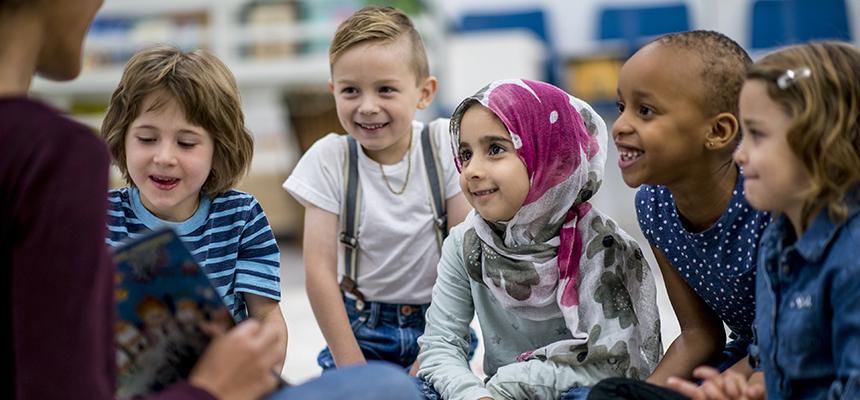 Program Locations
Faculty
Assistant Professor

Associate Professor

Assistant Professor

Associate Professor
Curriculum
Required Courses
EDU 557 - Leadership Seminar I (3)
EDU 567 - Learning Theory and Practice (3)
EDU 543 - Reading, Analyzing and Interpreting Educational Research (3)
EDU 563 - Curriculum Development (3)
EDU 560 - Legal Issues for Teachers and Administrators (3)
EDU 697 - Language and Intercultural Communication for Changing Populations (3)
EDU 676 - Educational Applications of Multimedia (3)
EDU 569 - Supervision: Empowering Teachers (3)
EDU 674 - Global and International Perspectives in Education (3)
EDU 698 - Linguistic and Cultural Diversity (3)
EDU 688 - Practicum: School Administration and Supervision I (3)
EDU 690 - Practicum: School Administration and Supervision II (3)
Total Credits: 36
Outcomes
Student Outcomes
As a student in this program, you will be able to:
Develop supervisory interpersonal skills with the ability to promote positive and change-oriented relationships with teachers/students from diverse population.
Demonstrate moral and ethical aspects of leadership; plan for educational equity, act with integrity; and write a personal professional Code of Ethics.
Recognize the importance of research and demonstrate a leadership vision by creating a change project inclusive of program, communication plan, budgeting plan, timeline for implementation, and monitoring plan.
Work collaboratively with peer administrators and district leaders to insure quality education in their districts.
Program Outcomes
At the completion of the program, you will be able to:
Achieve Administration I Certification in the State of Maryland. An Administrator I Certification prepares graduates to serve as Assistant Principals, Department Chairs, Instructional Leaders and other leadership roles in education.
Pass the licensure exam for Admin II if you so choose.
Develop knowledge, skills and disposition of a professional educator, assisting others in continued Professional Development.
Generate a forward-thinking collective vision for school/s that identifies current teaching, learning and assessment practices, and the commitment to move the school forward to embrace modern teaching, learning, and assessment practices with technology usage.
What to Expect Studying at Notre Dame of Maryland University
With award-winning teacher certification programs nationally recognized by the National Council for Accreditation of Teacher Education, you can expect to benefit from small class sizes, expert faculty, and practical field experiences.
Flexible Class Sections
Work with an advisor to develop a personalized program plan:
Courses offered in the evenings at times convenient for working adults
Occasional courses available on Saturdays or online
Education Careers
Notre Dame is one of the state's largest and most significant private providers of teacher education.
Graduates of this program have become successful principals, heads of school, and superintendents.