Alcohol & Drug Counseling (Post-Baccalaureate Certificate)
Certificate
The Alcohol and Drug Counseling program provides the necessary courses beyond a bachelor's degree required to pursue a Maryland alcohol and drug counselor certification. Once certified by the state, employment opportunities include addiction treatment programs.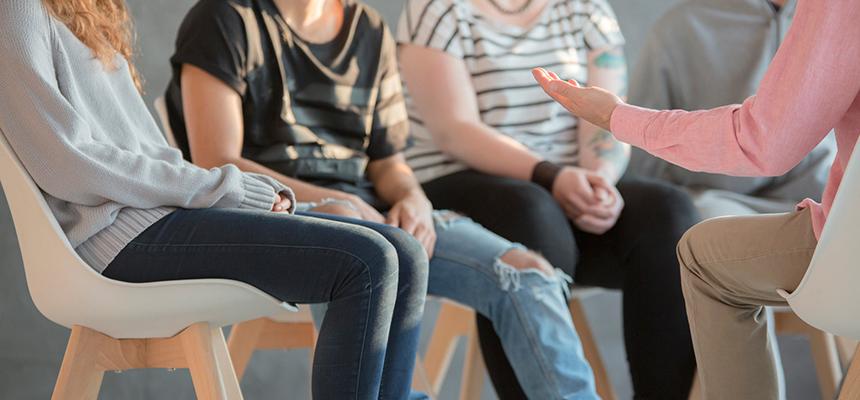 Program Locations
What Makes Our Program Unique
We offer a distinctive focus on women with topics including trauma and pregnancy in relation to addiction. Our program also focuses on prevention efforts and behavioral pain management.
Curriculum & State Requirements
Our program follows the curriculum guidelines for the Certificate Associated Counselor-Alcohol and Drug (CAC-AD) provided by the State of Maryland. NDMU advisors will work with you to enroll in courses that meet State requirements.
State of Maryland Certification Requirements
Bachelor's degree in a human service field from any accredited university
Minimum of 33 credits completed beyond the bachelor's degree
One year of supervision and 2,000 hours of supervised experience under an alcohol and drug approved supervisor
Must pass the International Certification Reciprocity Consortium (ICRC)/Alcohol and Other Drug Abuse (AODA) Examination and the Maryland Law Test
Courses
PSY 207 - Psychopathology (3) *online
PSY 350 - Ethics that includes Alcohol and Drug Counseling Issues (3) *online
PSY 306 - Theories and Techniques of Counseling and Psychotherapy (4)
PSY 450 - Group Counseling (4)
PSY 451 - Addictions Treatment Delivery (4)
PSY 452 - Medical Aspects of Chemical Dependency (Pharmacology) (3) *online
PSY 461 - Practicum I (4)
PSY 462 - Practicum II (4)
Choose Three
PSY 233 - Human Development (3) *online
PSY 411 - Topics in Substance Related and Addictive Disorder (topic rotates) (3) *online
PSY 453 - Family Counseling (4 credits)
PSY 454 - Treatment of Co-occurring Disorders (3) *online
What to Expect Studying at Notre Dame of Maryland University
Small classes, lectures and seminars provide a climate for individualized learning while relevant course topics ensure classroom concepts are applicable to practical situations.
Class Schedules
Courses will primarily be offered in a face-to-face format during the day with some evening, online, and hybrid (partially online) options.