Reunion 2016 was a great success! Thank you to all who attended.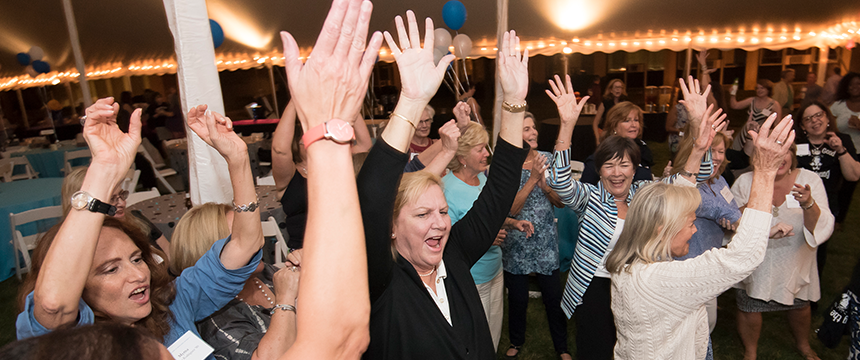 View or Purchase Photos
To sign in to view the photos, please use:
Username: NDM Reunion
Password: 18503
Alumnae and Alumni Awards
Reunion Giving
Reunion giving totals were announced at the Luncheon and the winning class of each category will have its own named traffic circle on campus for the next year.
Highest Class Gift Total – Class of 1966 (Gibbons Circle)
Highest Gift Participation Rate – Class of 1961 (LeClerc Circle)
Largest Number of Reunion Attendees – Class of 1981 (Doyle Circle)
Tell Us What You Think
We want to hear from you to help us to make Reunion 2021 even better! Please complete a short questionnaire to share your Reunion experience with us.
Save the Date
Reunion 2017 will be held on September 15-17, 2017 for class years ending in 2 and 7. Planning is now underway!
To volunteer for the Reunion Committee, contact Alumnae and Alumni Relations at ndmalum@ndm.edu.