September 29, 2016
Notre Dame of Maryland University Adopts Test Optional Process for Admissions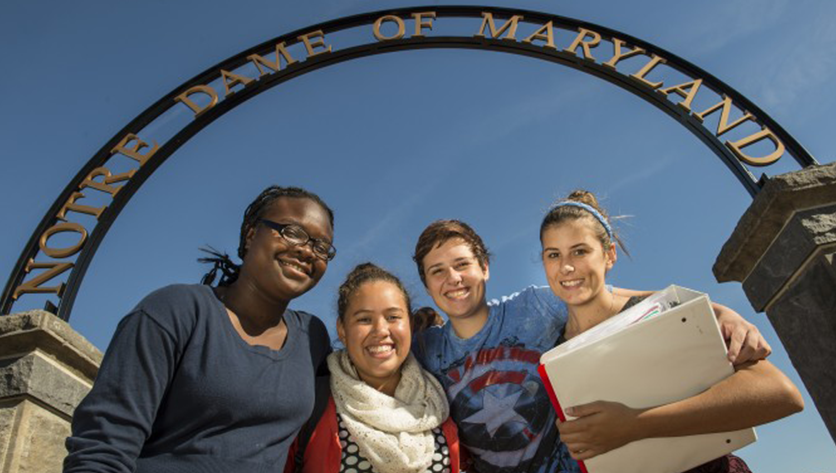 Notre Dame of Maryland University (NDMU) is enhancing its student-centered approach to its admissions process by no longer requiring SAT or ACT test results for acceptance into its Women's College.
By becoming a test-optional university, NDMU expands its ability to focus more on a students' high school performance and consider the applicant as a whole. We want to ensure highly motivated students with a strong academic background, who may not excel in taking standardized tests aren't denied access.
Terry Whittum, Vice President of Enrollment Management and Marketing at NDMU
The decision to implement the test optional process reflects the University's response to current research indicating standardized testing does not give an accurate summary of high school student's academic ability or learning potential. National research also shows underrepresented populations and members of lower-income families may not have access to national test preparation tools and often cannot afford to retake the tests if initial results were low.
"Test optional aligns our admissions process even closer with the university's mission to build inclusive communities," says Whittum. "It is proven standardized testing can create barriers for acceptance and it is our responsibility to remove those barriers."
The admissions process at NDMU considers all aspects of the person and is taking a holistic approach when determining acceptance. It examines a student's overall GPA, academic coursework and involvement in high school academic-specific activities as an indicator of motivation. Writing samples, letters of recommendation, extracurricular activities and special talents or interests are also factors in determining eligibility for enrollment.
The test optional pilot program will be effective for those students applying and enrolling for the NDMU class entering for the fall of 2017.
Notre Dame of Maryland University was founded in 1895 and is home to one of the nation's top women's colleges. NDMU offers a wide variety of full- and part-time undergraduate, graduate, doctoral and certificate programs for men and women. The University is located on a beautiful 58-acre wooded campus in northern Baltimore and also offers programs for adult students at a number of additional locations throughout Maryland and online.