Latin American Studies
Minor
History and Political Science Department
The Latin American Studies minor enhances awareness and understanding of this complex region and its people through a combination of courses in history, culture, politics, economics and business, combined with proficiency in Spanish (intermediate level or higher).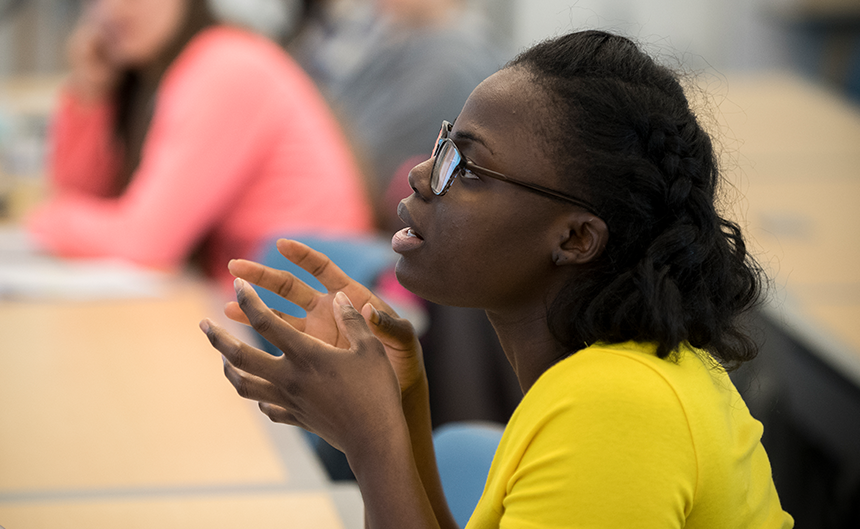 Program Locations
Curriculum
Select one skills course in Spanish:
LSP 233 - Spanish for Oral Proficiency
LSP 234 - Spanish for Written Proficiency
LSP 301/302 - Advanced Spanish Conversation and Composition I, II
Select one literature or culture course in Spanish:
LSP 258 - Readings in Hispanic Literature
LSP 310 - Survey of Masterpieces in Latin American Literature I
LSP 311 - Survey of Masterpieces in Latin American Literature II
LSP 359 - Latin American Culture and Civilization
LSP 401 - Topics in Spanish
LSP 463 - Independent Study
Choose four courses:
BUS 350 - International Business
ECO 307 - Comparative Economic Systems
ECO 404 - International Economics
ECO 411 - Topics in Economics (if related to Latin America)
HIS 252 - Latin American History and Politics
HIS/POL 325 - Revolution and Terrorism
POL 351 - Problems of Developing Nations
POL 370 - Honors: Model OAS
POL 440 - Global Issues
POL/HIS/LSP 427 - Study Tour to Latin America
Independent Study courses in Latin American culture, history, political science, economics or business.
Note: No more than two courses toward the minor may be taken through any one study abroad program.
Cooperative Arrangement
One course or study tour from any area school participating in the cooperative arrangement may count toward the minor, subject to approval by the Notre Dame minor advisor.
These schools include Notre Dame, Loyola University in Maryland, The Johns Hopkins University, Maryland Institute College of Art, Morgan State University, Towson University, Goucher College and Coppin State College.
What to Expect Studying at Notre Dame of Maryland University
Small classes, lectures and seminars provide a climate for individualized learning while study abroad experiences offer an opportunity to increase global awareness.
Study Abroad
Through the School Sisters of Notre Dame and partnerships with universities around the world, choose to study, intern, work, teach, or complete service projects abroad in short-term or semster-long programs.
Latin American Programs
Notre Dame sponsors a program at the Cuernavaca Universidad Internacional Center for Linguistic and Multicultural Studies.
Other NDMU-approved programs include:
Santiago de Chile (Universidad e Chile y Pontificia Universidad Catolica de Chile)
Costa Rica (Monteverde)
Santiago, Dominican Republic (Pontificia Universidad Católica Madre y Maestra)
Study tour to Latin America (Cuba, Guatemala, Honduras)
Latin American Studies Careers
A minor in Latin American Studies can complement careers in:
Business
Education
Foreign Affairs
Government
Journalism
Law
Medicine
Religion
Humanitarian Work