Catholic Studies
Minor
The Catholic Studies minor explores the wealth and depth of Catholic thought and culture in the past and present, while probing issues of faith, reason and culture raised by the dialogue of Catholicism with other fields of inquiry. The interdisciplinary curriculum highlights distinctive contributions of Catholic intellectuals and scholars and reflects on the challenges facing Catholics in the contemporary world.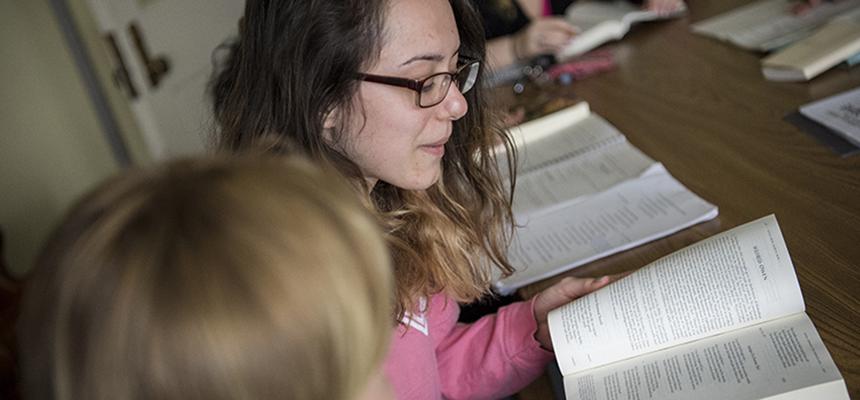 Program Locations
Interdisciplinary Subjects
Arts and Literature
Natural and Social Sciences
Philosophy
Theology
What to Expect Studying at Notre Dame of Maryland University
Small class sizes and personal attention enhance the student expertise, allowing for a combination of rich lecture and robust discussion.