Asian Studies
Minor
History and Political Science Department
Open to students of any major, the Asian Studies minor explores how different disciplines bring their methodologies to bear on the study of Asia. The curriculum deals with the applicability of concepts originating in Western experience (i.e. feudalism, the Protestant ethic, or impressionism) to Asia and the potential of Asian experience to contribute to universal knowledge by challenging or modifying Western concepts.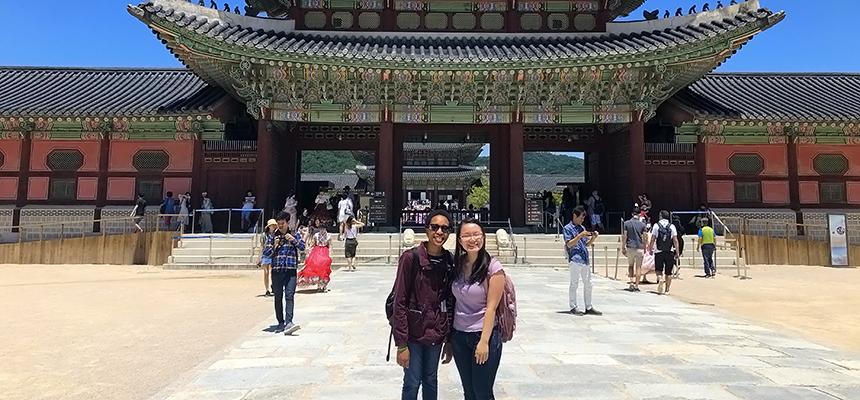 Program Locations
This program is administered jointly by Notre Dame of Maryland University and Loyola Universitsy through the Asian Studies Coordinating Committee.
Curriculum
The 18-credit minor includes five courses (15 credits) selected from the list that follows, plus participation in the 3-credit Asian Studies Seminar or a 3-credit independent study.
NDMU Courses
ART 122 - Art of China, Japan and India
ART 413 - Explorations in Asian Art
BUS 350 - International Business
COM 325 - Film Themes: Contemporary Japanese Cinema
ECO 307 - Comparative Economic Systems
ENG 410 - Topics in Literature (Asian Literature)
HIS 211 - Introduction to East Asian Civilization
HIS 331 - Modern China
HIS 335 - Modern Japan
HIS 462 - Asian Studies Seminar
Loyola Courses
AH203 Introduction to the Arts of East Asia
AH204 Islamic Art
AH324 From Tamerlane to the Taj Mahal: Timurid and Mughal Art
CI101-104 Chinese Language
CI201 Chinese Composition and Conversation
CI202 Advanced Chinese Composition and Conversation
HS105 Making of the Modern World: East Asia
HS370 The Jesuits in Asia Since 1542
HS372 The Vietnam War through Film and Literature
HS374 East Asia on Film
HS376 Memories of Hiroshima and Nagasaki
HS377 History of Modern China
HS378 History of Modern Japan
HS381 The Search for the Divine: Hindu, Christian, Muslim and Buddhist Ways in India
HS444 War and Revolution: East Asia, 1937–1954
HS482 Asian Studies Seminar
HS483 Seminar: Soseki and Mishima: Mirrors of Modern Japan
HS484 Seminar: The Chinese Revolution
IB282 International Business
JPI-IV Japanese Language
ML301 Modern Chinese Literature
ML306 Old Wine in a New Bottle: Modern Film and Classical Chinese Tales
ML310 Introduction to Traditional Chinese Culture
ML315 Popular Culture in Contemporary China
ML340 China through Film
PL321 Cross-cultural Philosophy
PL335 Comparative Philosophy: East-West Dialogues
PL354 Chinese Philosophy
PL365 Japanese Philosophy
PL396 Classics of Asian Philosophy
PS308 China and Globalization
The John Hopkins University Courses
Note Dame and Loyola students may cross-register in Hopkins upper-level Chinese language courses. Third-year study of Japanese also is available through cross-registration at Johns Hopkins.
What to Expect Studying at Notre Dame of Maryland University
Small classes, lectures and seminars provide a climate for individualized learning while study abroad experiences offer an opportunity to increase global awareness.
Research Opportunities
The minor culminates with a final seminar which includes a research paper presentation.
Study Abroad
Through the School Sisters of Notre Dame and partnerships with universities around the world, choose to study, intern, work, teach, or complete service projects abroad in short-term or semster-long programs.
Programs through NDMU
Kyoto
Osaka
Nagoya
Taiwan
Singapore
Seoul
Programs through Loyola
Bangkok
Beijing
Tokyo
Osaka
Asian Studies Careers
The study of Asia, fascinating in itself, can lead to careers in business, government, teaching, journalism and other fields.
International Law
Diplomacy
National Security
Global Advocacy
International Journalism
Academic Research
Teaching