October 22, 2019
The NDMU Copeland Theater Presents Broadway's The 25th Annual Putnam County Spelling Bee
This fall NDMU features racing hearts, sweaty palms, fluttery stomachs and lots of laughs as the Copeland Theater presents the Broadway hit, The 25th Annual Putnam County Spelling Bee.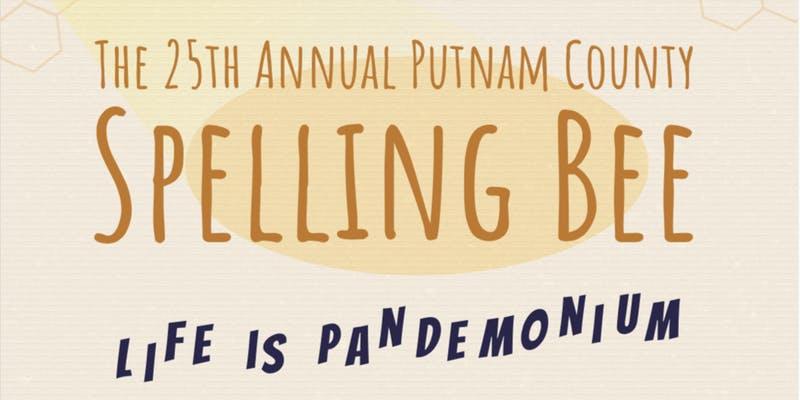 Director Ann Turiano answers some questions about the upcoming production. The musical runs from November 1-3.
Q: We are thrilled NDMU students are performing the 25th Annual Putnam County Spelling Bee, can you tell us a little bit about it?
Turiano: This show is relatively new in the grand scheme of musical theatre (it premiered on Broadway in 2005), and it feels very modern. It's funny and the characters are all over-the-top ridiculous. It is set at a spelling competition where students in "pre-teens" go head to head to see who is the best. Spelling Bee is an entertaining ride about growing up, teenage awkwardness, real emotion and pressure of winning.
Q: Why did NDMU select this production?
Turiano: Our students here at NDMU have been very interested in performing a musical here – for years now! We wanted to pick a show that was ambitious, fun, and slightly unexpected. 25th Annual is all of those things. It's an ensemble show with fantastic parts for all 8 actors, so this seemed like a great way to feature the remarkable talent pool of students at NDMU.
Q: What should our theatre-goers expect?
Turiano: Often critics will see the name of the production and feel that it's a boring spelling bee – but don't let the title fool you! This show is neither boring nor childish. The humor in the script is pretty edgy. Be prepared to laugh and be surprised. The Copeland Theater too is very intimate so those in the audience are very close to action and sometimes part of the action!
Q: Why is this play different from year's past?
Turiano: The department does a great job of selecting a range of shows so the students can experience different genres of performance in their time at NDMU. This year's production is incredibly ambitious; the actors are dancing, singing, acting, and improvising every single show. (And playing children. And really spelling the words. And trying not to laugh...which is incredibly difficult because this group is hilarious!)
Q: Are there any surprises during the show?
Turiano: Yes! All sorts of crazy things happen: surprise dance numbers, puppets, and an appearance by Jesus himself.
Q: The best part of all?
Turiano: Audience members are invited to perform as spellers in the show, so every show will be a little bit different.
Q: Tell us about the students involved?
Turiano: This show hinges on a close ensemble, and this group is amazing! They actually went out to eat in character as an exercise, so that should tell you something about their level of commitment to the project. We have also been lucky to have NDMU graduate student Lucius Robinson playing Vice Principal Panch; Lucius has an MFA in theatre and has really helped our undergrad actors up their game.
Q: Where do we get tickets?
Turiano: Eventbrite
The performance features NDMU students: Chelsea Boyd, Marley Brettschneider, Makeima Freeland, Katherine Martinez, Lucius Robinson, Tynasia Southerland, Yodelle Tan, and K'yeona Winston. Music direction is by Kristen Cooley. Alex Perry is the stage manager. Keara Logan is the assistant director. Allana Green heads-up set and props and Fallon Katz is run crew.