June 25, 2019
NDMU's Common Read Announced, Dr. Valeria Luiselli to Lead Discussion on Campus
Staying true to NDMU's Mission of promoting the advancement of women and social responsibility, the University has selected Tell Me How It Ends by Dr. Valeria Luiselli as the 2019-2020 Common Read. In addition, Dr. Luiselli will lead an on-campus discussion in October.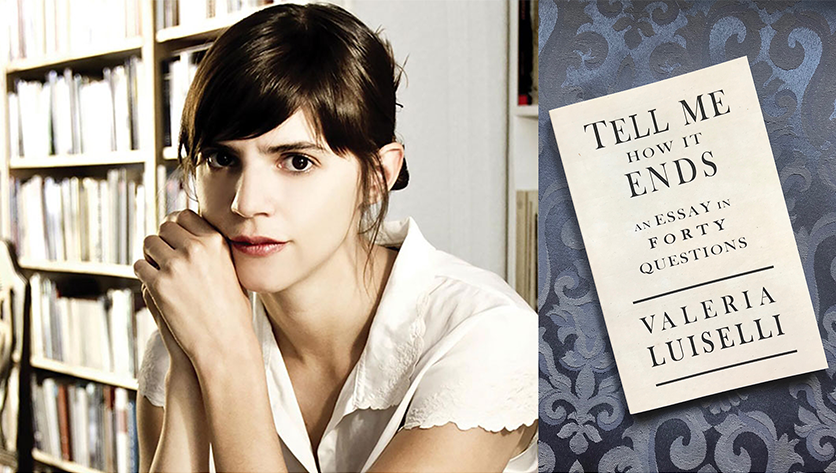 Notre Dame of Maryland University will welcome award-winning author, Dr. Valeria Luiselli to campus on October 3 as part of the University's Common Read program.
Every year, NDMU selects a literary piece of work for the entire community to read and share. This year's selection is Dr. Luiselli's, Tell Me How It Ends.
In the book, Dr. Luiselli shares her experiences as an interpreter for Central American child migrants. It is a structured essay featuring approximately 40 questions that explore the themes of immigration, migration, identity, community, and what it means to belong and have hope.
Dr. Luiselli was born in Mexico City and raised in South Korea, South Africa and India. She is an acclaimed writer of both fiction and nonfiction and is the winner of two Los Angeles Times Book Prizes and an American Book Award. She has also been a "5 Under 35," National Book Foundation honoree.
Tell Me How it Ends was chosen because it aligns with both the Mission of NDMU and the School Sisters of Notre Dame to promote the advancement of women and promote social responsibility. The selection process involves everyone from students, to faculty and staff, to alumnae. The Common Read is designed to create a unifying and enlightening experience for all—especially NDMU's first-year Women's College students in their introductory seminar, NDMU 100.
Dr. Luiselli's on campus discussion will take place October 3, from 6-8 p.m. in LeClerc Auditorium. The event is free and open to the public.