Shadow Day
Monday, October 14, 2019
4701 N Charles St, Baltimore, MD 21210
Doyle Hall Lobby
Interested in being an NDMU Women's College student for the day? Attend Shadow Day!
During this event, you will have the opportunity to:
Sit in on 3-4 classes
Eat in the dining hall
Go on a tour of campus
Meet one-on-one with an Admissions Counselor
Speak with current students, faculty, and staff
**If you are interested in Art Therapy your check-in time will be 7:30 a.m.
There is a special schedule you will follow throughout the day, created specifically for students interested in an undergraduate degree in Art Therapy.
Contact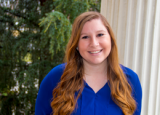 Anna Gibney
Assistant Director Admission Visits & Events