January 11, 2018
Notre Dame Names New Associate Vice President for Academic Affairs and Assessment
Dr. Suzan Harkness has been named Notre Dame of Maryland University's Associate Vice President for Academic Affairs and Assessment (AVPAAA).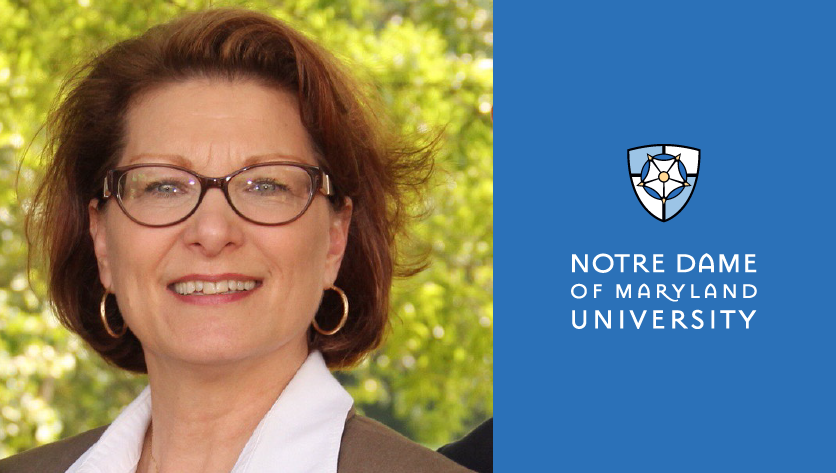 With more than 20 years of professional experience in higher education, Dr. Suzan Harkness is named Notre Dame of Maryland University's Associate Vice President for Academic Affairs and Assessment (AVPAAA).​
"We are thrilled to welcome Dr. Harkness to Notre Dame," says Notre Dame President Marylou Yam. "Her valuable experience in higher education and specialty in technology based learning along with her focus on student success distinguished her in a strong pool of national candidates."​
Dr. Harkness will oversee academic operations, student success and retention initiatives, institutional assessment, online learning, and program development. In addition to providing oversight for the Registrar's Office, Faculty Resource Center, Career Center, and A Child's Place, Suzan will serve as the Academic Affairs liaison with the Middle States Commission on Higher Education and the Maryland Higher Education Commission.
With a Ph.D. in political science and public policy from the University of Hawaii, and a recent certificate in Data Analytics from Cornell, Dr. Harkness comes to us from the University of the District of Columbia where she served as Special Assistant to the President, Assistant Dean in the Learning Resources Division, Founding Director of the Center for Academic Technology, and Associate Professor of Political Science. She also previously held the Vice President of Academic Affairs position at Stephens College. She has two decades of higher education experience as both a faculty member and administrator.​
Dr. Harkness says she is excited to join Notre Dame and is looking forward to getting to know the outstanding and creative faculty and staff who serve our students. "Everyone I have met from my first interview to my first days on campus extol deep commitment, kindness, and joy for what they do to support student and institutional success. I felt at home from Hello!"​
She is also looking to support the existing initiatives underway, lend a hand where it is needed and to be part of a great team and excellent institution. Her research agenda includes exploring teaching and learning, including online learning, institutional effectiveness, freedom of speech, and political behavior. Her publication record includes 11 refereed journal articles, six book chapters, more than two dozen conference proceedings, 100+ blog posts, four webinars, and 22 biographical sketches of women trailblazers.​
This year, Dr. Harkness will be presenting research at the American Political Science Association's Teaching and Learning Conference on the impact of Embedding Reference Librarians in Research Courses. She has been awarded recognition by Quality Matters, Blackboard International, and the National University Technology Network (NUTN) for Institutional Achievement, student success and faculty professional development.