January 24, 2018
#MeToo Creator Tarana Burke Named Keynote Speaker for NDMU's WOW Festival
Tarana Burke, the woman behind the courageous and global #MeToo hashtag campaign is coming to WOW Baltimore at Notre Dame of Maryland University.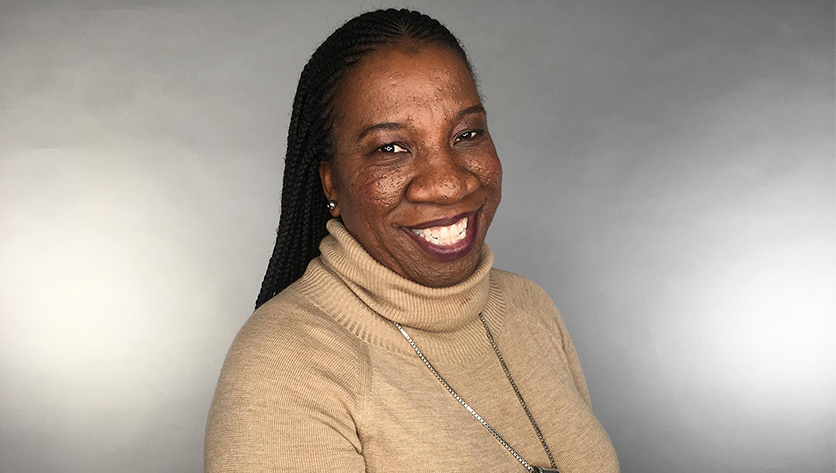 Tarana Burke, the woman behind the courageous and global #MeToo hashtag campaign is coming to WOW Baltimore at Notre Dame of Maryland University (NDMU) on April 28. Burke will be the featured keynote speaker for the event which focuses on issues most important to women. Around the globe - from celebrities to average citizens, Burke's #MeToo campaign has emerged as a rallying cry for people who have survived sexual assault and sexual harassment.​
The movement to support survivors didn't happen overnight. Burke has dedicated more than 25 years of her life to social justice and laying the groundwork for a movement that was initially created to help young women of color who survived sexual abuse and assault. "Me too," now inspires solidarity, gives a voice to thousands of victims of sexual abuse, and puts the focus back on survivors. Burke herself is a survivor of sexual assault, and now, working under the banner of the "Me Too" Movement, she assists other survivors and those who work to end sexual violence. In addition, she is the senior director of programs at Brooklyn-based Girls for Gender Equity.​
"The tides are turning on sexual assault/abuse and 'Me Too' campaign is at the forefront of the conversation. Survivors can stand tall and know that they are seen, heard, and even more importantly, they are believed," says Maricka Oglesby, WOW Baltimore Producer. "WOW Baltimore recognized the monumental importance of this movement to all women, and we felt there was no better way, and no better person to start this festival, than the woman who, with two words – 'Me Too,' gave a voice to millions of women and girls around the world!"​
This is the second year NDMU is presenting WOW Baltimore, a day-long festival which celebrates women while also facing the challenges of gender inequity. "The Notre Dame Mission of advancing women and transforming the world aligns strongly with WOW," said Marylou Yam, NDMU President. "We are proud to be part of this powerful movement to improve the global landscape for women."​
In 2016, thousands turned out to NDMU discuss issues most important to women – including harassment, equal pay, race, gender equality, politics, activism, education, LBGTQ, health and more. In addition, the festival also featured live music, entertainment, food trucks, speed mentoring and a local marketplace.​
Launched in 2011 in London, WOW Festivals have engaged and inspired more than 1 million women across five continents and cities in Australia, Egypt, India, Pakistan, the U.K., and here in the United States. The festivals are designed to be agents of change, bringing local, national and international contributors to the stage. They provide a space for women to participate in discussions, learn and collaborate on the issues that most impact their lives.
Purchase Tickets
Tickets for WOW Baltimore will be available beginning February 1. For more information check out WOW Baltimore's website.​