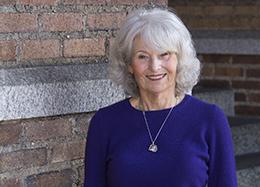 Sue Applefeld
Associate Faculty
English Language Institute (ELI)
Feeley International Center (FIC) 016
sapplefeld@ndm.edu
410-532-5566
Sue has taught ESOL for more than 30 years Her experience has included teaching at Notre Dame for most of that time. In addition, Sue has worked for the Baltimore County ESOL program, UMBC, and the Baltimore County Adult ESOL program where she served as coordinator and trained instructors.
Her interest in Russia and countries of the former Soviet Union brought her to both Lithuania and Georgia to teach instructors there.
Sue holds two M.A. degrees: from Johns Hopkins University and The University of Maryland in Baltimore.
In her spare time, Sue enjoys working out the gym, walking and running, playing bridge, studying Russian and, most of all, spending time with her four college-aged grandchildren.
Explore all faculty & staff