January 30, 2017
New Director for International Education at Notre Dame of Maryland University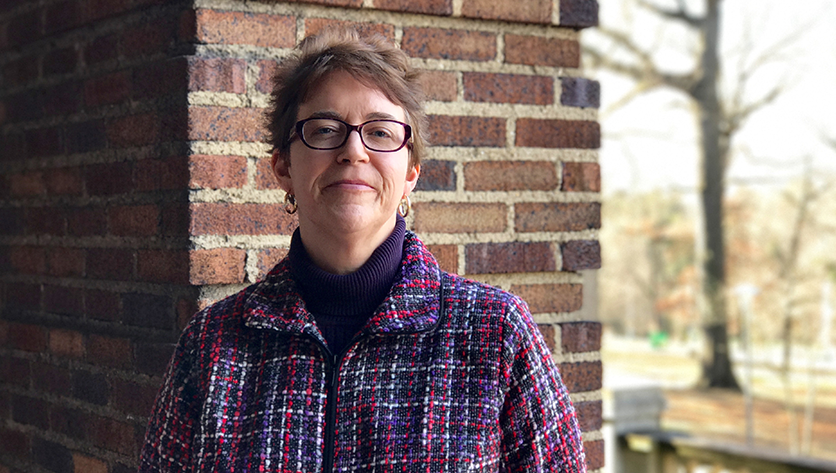 "I am passionate about international educational exchange on all levels," says Margo Cunniffe, as she takes over as the new director for International Education in the Office of International Programs at Notre Dame of Maryland University (NDMU). "And my passion is fueled by my life-long desire to experience and learn about global cultures and building relationships with people from all over the world."
Cunniffe, a 1989 graduate of NDMU holds a bachelor's degree in international studies and a master's degree in world politics from The Catholic University of America. She spent many years managing Fulbright Scholar exchange programs for academics and professionals at the Institute of International Education in Washington, DC.
"We are very excited to have Margo as part of our educational team," says Clarenda Phillips, Provost and Vice President for Academic Affairs at NDMU. "Margo brings a strong global perspective to our campus and truly values the experience Notre Dame offers our students."
As director, Cunniffe will oversee NDMU's study abroad programs. "It almost feels like my life is going in a full circle of sorts because it was here at Notre Dame where my own experience in studying abroad really exposed me to the global community." As an undergrad Cunniffe studied in Spain and Guatemala. "These experiences reinforced my desire to seek a career in international education."
She will also oversee the English Language Institute (ELI) at NDMU. Established more than 30 years ago, the institute provides a quality, intensive English language program for non-native speakers that meets the diverse learning needs of students who plan to study in U.S. colleges and universities or are studying for career enrichment.
Overall Cunniffe says she is most excited about, "helping Notre Dame students and faculty reach personal and professional goals through study abroad experiences and recruiting more international students as ELI students and degree seekers."
NDMU's English Language Institute is located in Meletia Hall in the Feeley International Center.