This message was originally sent to seniors and their families who are considering NDMU. Whether you've applied for fall or you are learning about Notre Dame for the first time, it's important you hear this too.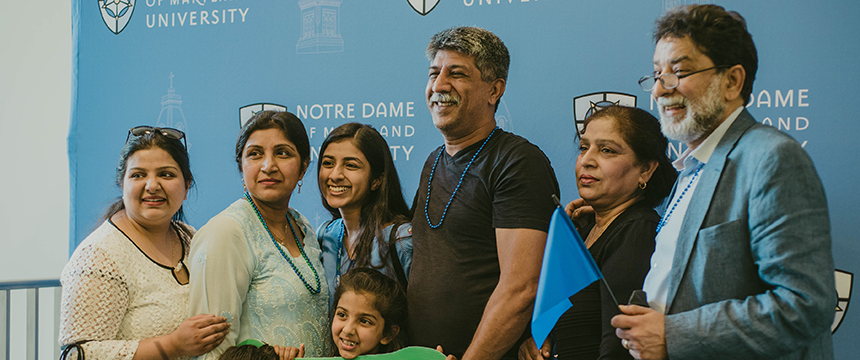 Notre Dame of Maryland University is actively monitoring the COVID-19 situation and will continue to share Fall 2020 admissions updates as they develop, including answers to frequently asked questions.
With that said, our main purpose for reaching out is to let you know that the entire NDMU Admissions team is thinking about you during these unprecedented circumstances. We know that high school is stressful enough and now you must finish out your senior year during a global pandemic. Nobody saw this coming.
Many of you were looking forward to senior prom or decorating your graduation cap, and we are truly sorry for the potential loss of these important high school memories. They may seem small in comparison to current events, but we know they are a rite of passage. That's why we want to celebrate any small win or important moment with you:
We want to wish you a happy birthday if you are not able to celebrate with friends and family.
We want to see how stunning your prom dress is; we may even show you some throwback pictures from our proms!
We want to cheer you on when you receive your diploma, whether you walk across a stage or attend a virtual graduation.
We want to celebrate you and all the hard work you have accomplished this year!
It is completely understandable if you are confused about your fall plans, but please know that you don't need to face this uncertainty alone; we are just a call or email away. NDMU is a family and we will be here for you no matter what.
We're thinking of you. Stay safe, stay healthy, and we hope to see you on campus in the fall!